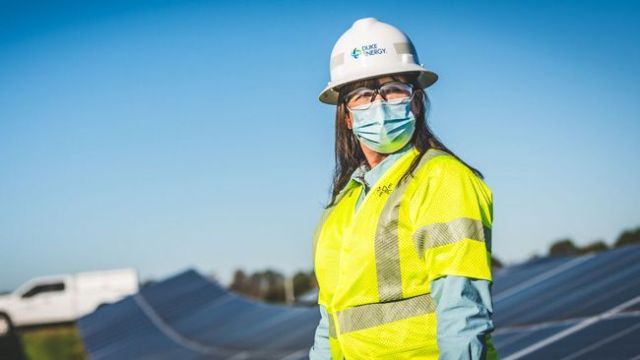 Duke Energy Sustainable Solutions has started operation the 120-megawatt (MW) Jackpot Solar project in Twin Falls County, Idaho.
This is Duke Energy's first utility-scale renewable energy project in Idaho. This is the largest solar facility in operation in Idaho. It will provide energy to Idaho Power through a 20-year power purchase agreement. At 120 megawatts of capacity, the plant will generate enough electricity annually to serve the energy needs of roughly 24,000 homes.
Jackpot Solar will move Idaho Power toward its Clean Today, Cleaner Tomorrow target of providing 100 percent clean energy by 2045.
SOLV Energy completed the engineering and construction of the project, which is located on 952 rural acres south of the city of Twin Falls. Duke Energy Sustainable Solutions will own and operate the project.
The project employed about 200 workers at peak construction.