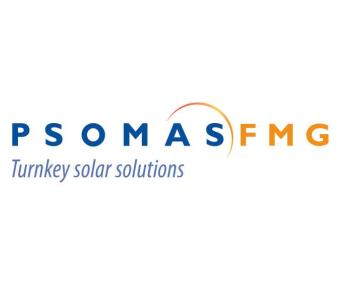 Greentech Lead America: PsomasFMG, a solar system provider and County of Orange
have completed the installation of solar power system at five County of Orange
facilities to reduce the County's consumption of traditional electricity.
PsomasFMG has arranged for project financing free of
upfront costs to the County, and is managing the installation of the 3.3
megawatt project. The solar system features photovoltaic (PV) panels mounted
atop carport structures, as well as ground mounted structures at some sites.
All systems are scheduled to be fully operational in October.
The solar project consists of 13,480 PV panels that are
mounted atop steel-frame canopies and provide shaded parking for over 600
vehicles. County sites that will be generating solar power include the James A.
Musick Facility, the County Operations Center, the Social Services Agency &
Sheriff's Communication facilities on Eckhoff St, the Katella Peace Officer
Training Facility, and the Collins Yard.
The solar installations are expected to provide nearly 80
percent of each site's electrical needs.
"Developing solar energy projects for a
government agency such as ours can be a difficult and complicated process, but
PsomasFMG has assisted us every step of the way. We are confident that
PsomasFMG's expertise, track record and integrity will lead to a successful
project, making our county greener and bringing taxpayers significant savings
on our energy costs," said Thomas G. Mauk, county executive officer for
the County of Orange.
PsomasFMG will sell the energy to the
County under a Power Purchase Agreement (PPA). Over the 20-year term
of a PPA, the installations are expected to save the County $4-6 million in
avoided electricity costs. Additionally, the project will reduce greenhouse gas
emissions and provide shaded parking for County staff and visitors.
"At every turn we have focused on delivering the
best possible project, delivering energy to the County at the best possible
price. Together with our County partners we have removed all obstacles to
success and today we celebrate not only a successful project but a successful
partnership," said Louis Kwiker, chairman and CEO of PsomasFMG.