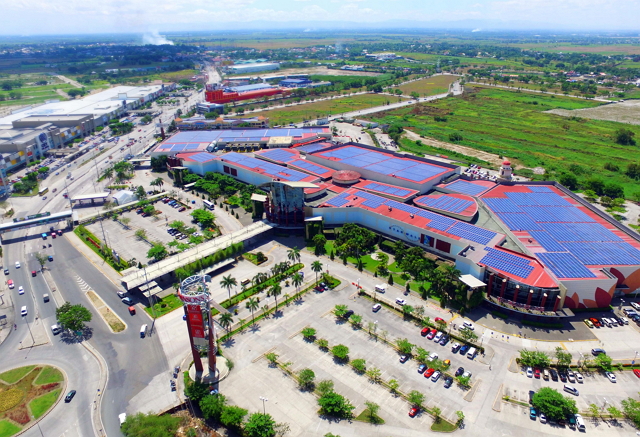 Clenergy, a provider of solar energy solutions, was selected to provide mounting solutions for the largest mall solar project in the Philippines to date.
The solar project at the Robinsons Starmills shopping mall in San Fernando, Pampanga Province, is now powered by its own 2.88-megawatt solar array. Solenergy Systems is the installer of this project.
Situated on Robinsons Starmills' standing seam roof, Clenergy provided a smart and easy-to-install solution using kliplocks and light rails.
The Clenergy Philippines engineering team designed the mounting solution with particular attention to Pampanga's potential maximum wind speeds of up to 200 kilometers per hour. The team helped to ensure the project will withstand high wind loads, backed up by a quality guarantee for 20+ years.
The project went live on May 30, 2016, with a total of 10,880 solar panels on the roof deck.
The installation is expected to cut carbon dioxide emission by 2.25 million kilograms. According to owner Robinsons Land Corp., the project breaks existing records for renewable energy generator installed for a shopping mall's own consumption.
Since entering the Philippines market in 2015, Clenergy has developed a close partnership with several major Philippines PV market players and won some major projects in the Philippines.
Rajani Baburajan
editor@greentechlead.com