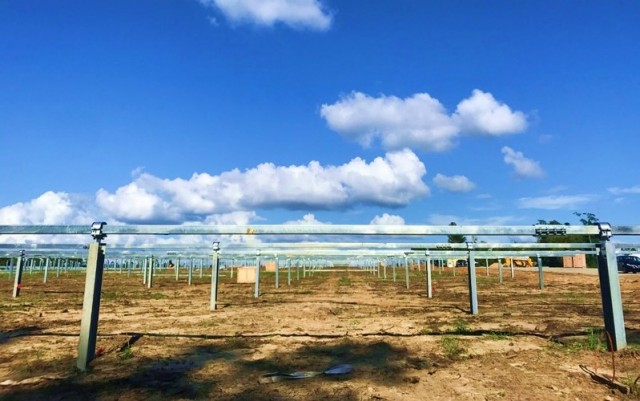 Arctech, a leader in solar tracking, racking, and building-integrated photovoltaics (BIPV), has sealed a substantial solar tracker supply deal with China Energy Engineering Corporation (CEEC) in Uzbekistan. This partnership marks a pivotal advancement for Arctech in championing the global energy transition through cutting-edge technology.
Scope of the Projects
Under this agreement, Arctech will deploy its expertise in the solar sector to provide solar tracker systems for projects located in Qashqadaryo Viloyati and Buxoro, with a combined capacity of an impressive 1 gigawatt (GW). This accomplishment follows closely on the heels of Arctech's previous 500MW contract in Sherabad, Uzbekistan. This acceleration underscores Arctech's dynamic capabilities and commitment to being at the forefront of the global solar revolution.
Contribution to Energy Transformation
The duo of projects is poised to inject a substantial boost to the energy landscape. With an annual electricity output of 2.3 billion kilowatt-hours (kW·h), these ventures will effectively curtail gas consumption by an astounding 588 million cubic meters. By significantly curbing local fuel resource utilization, these projects will also lead to a noteworthy decrease in harmful gas emissions, resonating with the broader global efforts to mitigate environmental impact.
Technical Excellence of SkyWings Solar Tracking System
Arctech's 1 GW contribution to these projects hinges on its highly regarded SkyWings solar tracking system. Distinguished by its synchronous multi-point drive mechanism, this innovation augments wind resistance for solar modules, enhancing their performance under diverse conditions. This technology showcases commendable stability across various tilting angles, adapting seamlessly to optimal cleaning robot angles. Moreover, the system's robustness is particularly pertinent in Uzbekistan's context, given the region's susceptibility to frequent sandstorms and arid weather patterns.
Empowering Uzbekistan's Solar Journey
Arctech's achievements in the Central Asian market reverberate as a testament to the transformative power of solar energy in Uzbekistan. As the projects promise significant capacity and commendable carbon reduction, they stand as exemplars of how solar energy can redefine energy landscapes and empower nations to meet their sustainable energy goals.
The collaborative endeavor between Arctech and CEEC not only underscores the prowess of cutting-edge solar technology but also reinforces the shared commitment to a greener, more sustainable energy future. In a world with escalating energy demands and environmental concerns, partnerships of this nature pave the way for a brighter, cleaner, and more promising tomorrow.