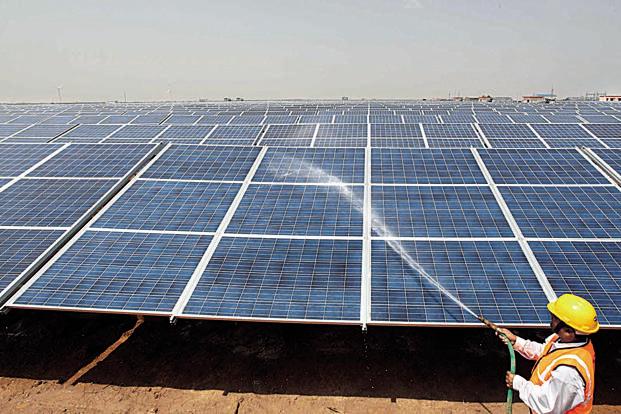 The Indian solar firm ACME has won a contract for developing 74 MW of solar PV power projects under the Punjab State Solar PV tender of 250 MW capacities, issued by Punjab Energy Development Agency.
As per the RFP document, ACME will sign two PPAs of 24 MW and 50 MW capacity, at a tariff of Rs. 7.16/ kwh and Rs. 7.06/ kwh respectively.
The project is expected to involve an estimated investment of Rs. 600 crore.
Being the largest solar power developer in the State, the firm will support government in their attempt to enhance the solar growth in the country.
The state government plans to tap these resources in order to strengthen the power infrastructure in the state by setting up solar energy based power projects.
Chandigarh of Punjab is all set to make advances in achieving Mission 2500 MW renewable power generation with France pledging to become a partner in solar and biomass power sector in the state providing innovative technologies and investment by major French renewable energy companies.
Last week, ACME Solar was selected as the developer for 100 MW solar PV projects during the financial bids opening for JNNSM Phase-II held at SECI.
ACME has received one of the largest shares of the projects. Besides, the JV has a portfolio of 150 MW including JNNSM Phase II Projects, aiming a solar power generation portfolio of 1000 MW by the year 2017.
In another initiative, Acme Cleantech has secured a bid to develop 160 MW of solar power projects in Andhra Pradesh at an estimated investment of Rs.1,250 crore. This is the country's largest win by any private solar developer.
ACME Solar is a three-way joint venture between ACME Cleantech Solutions, EDF Energies Nouvelles (EDF EN) and Luxembourg-based natural resources saving group EREN.
Sabeena Wahid
editor@greentechlead.com