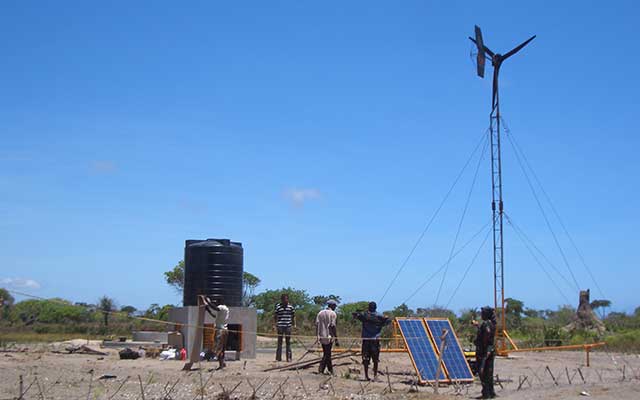 Global financial institutions, like the World Bank, should provide a clear roadmap and increase their financial commitment from five percent to at least 15 percent in development of India's renewable energy sector, an official said on Thursday.
"The international bodies must give a roadmap, that is, they must tell how much money they will give during next five years.. today World Bank gives 5 percent of their money for renewable, we need at least 15 percent and we need a roadmap from these bodies because they are the central controller of funds globally," said New and Renewable Energy Secretary Upendra Tripathy.
Inaugurating the Solar India Summit 2016, organised by the Associated Chambers of Commerce and Industry of India (Assocham), he said finance has been the biggest challenge in development of renewable energy sector in the country, and the government was roping in multilateral and bilateral agencies and banks, thereby finding new ways to reduce the cost of capital.
"We are thinking whether we can have a $1,000 million equity fund to help new companies to come up for solar to become a movement and to make transit from megawatt to gigawatt," Tripathy added.
He further said this will provide a clear roadmap to the industry, so it knows that this much of money will come into the sector and it will help in bringing down the costs further.
"We have some $1,000 trillion in equity, pension and insurance funds.. Could we have a commitment
from them that at least 10-15 percent funds will come to renewable energy sector…," he said.
Tripathy also said there must be a global mechanism to bring down hedging costs, not completely but at least partially, and that his ministry had been negotiating loans with many banks including the State Bank of India (SBI), Punjab National Bank and Canara Bank.
Stating that the union government had given Rs.5,000 crore for raising bonds, he added: "We have raised bonds and that money will also be made available to the industry."
Earlier in his address at the summit, Railway Board's member (electrical) A.K. Kapoor said Indian Railways was working to get international funding to harness renewable energy related potential for its operations.
"For international funding, be it in wind, solar, LED lights and even waste to energy, we are in different process of discussions, we will be successful in harnessing that also," he said.
IANS