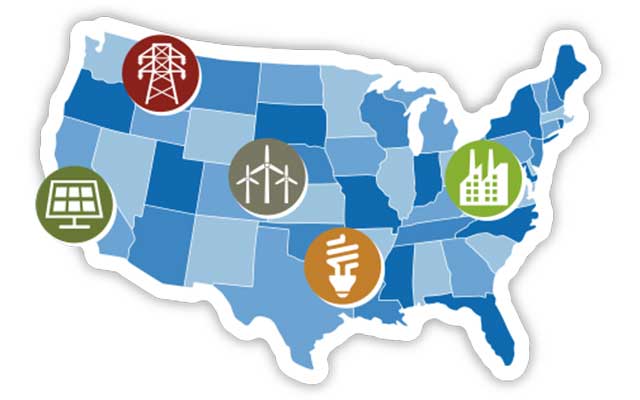 The US government plans to boost clean energy development in the country with an investment of more than $110 million.
Larger share of the investment — more than $102 million for solar energy — will come from the US Department of Energy, Chinese news agency Xinhua has reported.
According to the report, more than $52 million will be used to support 22 new projects in partnership with companies, non-profit organisations, universities and national laboratories. The investment is aimed at making solar energy more affordable and accessible all over the country.
US Energy Secretary Ernest Jeffrey Moniz has stated that the projects announced will help more communities in the US reach goals laid out in the Clean Power Plan.
The government of the United States under Barack Obama has consistently been focusing on developing the clean energy capacity of that country.
In recent times, the Obama administration has announced a slew of measures to promote clean energy projects.
The Clean Power Plan is one such initiative that has met with stiff opposition from different quarters in the US.
In February the Obama administration launched the Clean Energy Investment Initiative. The goal of the initiative was to catalyze $2 billion of expanded private sector investment in solutions to climate change, including innovative technologies with breakthrough potential to reduce carbon pollution.
The Department of Energy had already helped put in place several initiatives to develop or deploy advanced energy technologies.
According to a fact sheet published in February, Advanced Research Projects Agency-Energy (ARPA-E) invested about $1.1 billion across more than 400 potentially transformational energy technology projects. And the budget for financial year 2016 called for allocation of $325 million more for ARPA-E to further support potentially transformative applied energy research.
The loan programs office of DOE continues to support clean energy deployment and has made use of co-lending to bring new commercial lenders into the market to gain experience financing innovative projects.
Besides domestic spending, the US government is also supporting developing countries too develop renewable energy potential. Earlier this month, the US announced plans to implement a $500 million program in Indonesia to catalyze investment in renewable energy, preserve carbon-rich primary forests and encourage sustainable forest management.
Ajith Kumar S
editor@greentechlead.com