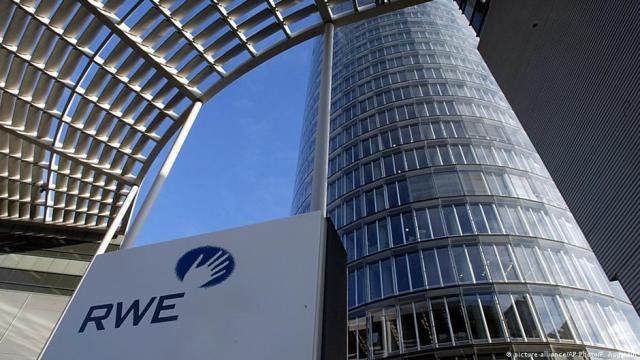 RWE, the United Kingdom's leading power producer, has achieved a significant milestone by securing Contracts for Difference (CfD) for nine of its new renewable energy projects in the latest Auction Round 5.
These awards, granted by the Low Carbon Contracts Company on behalf of the UK Government, underscore RWE's commitment to clean energy and support the nation's goals for net-zero emissions and energy security.
The successful bids encompass a diverse range of projects, including three onshore wind farms, four solar farms, and two solar projects co-located with battery storage. The onshore projects secured an inflation-indexed strike price of £52.29/MWh, while solar projects achieved £47.00/MWh (based on 2012 prices). Collectively, these projects will contribute over 450 megawatts (MW) of new renewable electricity generation capacity to the UK, capable of powering hundreds of thousands of homes.
RWE's achievements in this auction reflect the company's ongoing ambition to invest up to £15 billion by 2030 in the development of new clean energy infrastructure in the UK. This commitment includes the construction of RWE's first large-scale solar projects in the country, following its acquisition of JBM Solar in the previous year. The initial project phases are expected to commence later this year, with full-scale construction scheduled for 2024.
Katja Wunschel, CEO Onshore Wind and Solar Europe & Australia at RWE Renewables, stated, "The expansion of renewable energies must be swift and decisive to achieve the government's net-zero targets, and RWE is playing its part by targeting the rapid deployment of an exciting pipeline of new onshore and solar projects."

While the UK has historically been a leader in delivering renewable energy projects through CfD mechanisms, it is noteworthy that no offshore wind projects were successful in securing CfD offers in this latest auction round.
Tom Glover, RWE UK Country Chair, expressed concern about this outcome, saying, "While we are delighted with the success of onshore and solar technologies in this year's auction, we are very concerned that no offshore wind capacity was secured."
Glover further emphasized the need for government action to address rising costs for renewable technologies and supply chain challenges to meet the UK's ambitious targets for offshore wind growth and a net-zero power system.
RWE currently stands as the leading power generator in the UK, supplying approximately 15 percent of the nation's electricity. With an extensive operational portfolio encompassing onshore wind, offshore wind, hydro, and biomass, RWE has a combined installed capacity exceeding 2.79 gigawatts (GW) (pro rata) and 4.8 GW (installed capacity). Additionally, the company has a robust pipeline for both onshore and offshore renewable development, including plans for 22 onshore wind projects and 4.4 GW of solar projects in development.
RWE's commitment to supporting the UK government's goal of deploying 50 GW of offshore wind capacity by 2030 underscores its role as a key partner in achieving the nation's clean energy aspirations.