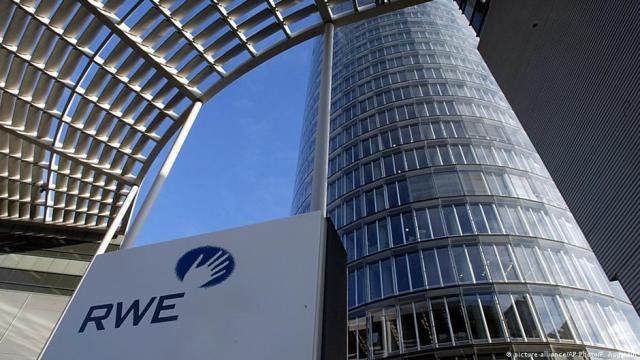 Renewable energy major RWE said it expects to close fiscal 2022 with a net income of €3.2 billion, according to preliminary figures.
This is due to high earnings from the Supply & Trading and Hydro / Biomass / Gas segments. RWE has significantly increased net cash investments to €4.4 billion in 2022 compared to €2.9 billion in 2021. A driver of the growth in earnings is the increase in generation capacity based on renewables.
RWE has commissioned the offshore wind farm Triton Knoll off the British coast at the beginning of 2022. The turbines at the newly built Kaskasi offshore wind farm off the German island of Heligoland have been feeding green electricity into the grid with all turbines since the end of the year.
RWE said the German coal and nuclear energy business is expected to record lower earnings in fiscal 2022 than 2021.
RWE Groups EBITDA is expected to reach €6.3 billion, exceeding the forecast range. EBITDA in the core business will be €5.6 billion.
Offshore Wind: EBITDA in the Offshore Wind segment is expected to be €1,412 million, compared to the prior year figure of €1,110 million, driven by the commissioning of new capacity.
Onshore Wind / Solar: EBITDA in the Onshore Wind / Solar segment is expected to be €827 million compared to €258 million in fiscal 2021. Additional capacity and more favourable wind conditions had a positive impact, although wind levels were again below expectations.
Hydro / Biomass / Gas: EBITDA is expected to increase to €2,369 million compared to €731 million in the previous year. This was mainly the result of higher earnings from short-term power plant deployment and higher international generation margins.
Supply & Trading: Due to a strong trading performance across almost all commodities and regions, adjusted EBITDA in fiscal 2022 in this segment is expected to increase to €1,161 million, compared to €769 million in 2021.
The Coal/Nuclear segment is expected to record an adjusted EBITDA of €751 million compared to €889 million in 2021. The decrease in earnings was the result of power plant closures. RWE sold forward the majority of the electricity production from its German lignite and nuclear power stations before the onset of the current energy crisis.