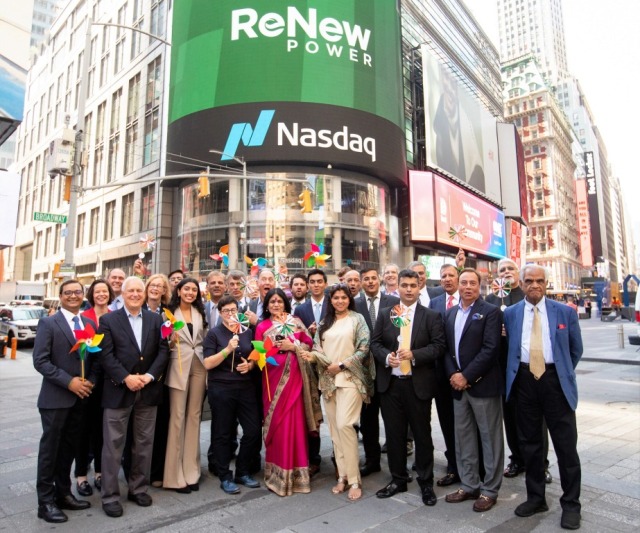 ReNew Power announced that Japan's Mitsui will make an investment in the RTC renewable energy project being developed by ReNew.
The RTC project will consist of three wind farms and one solar plus battery storage farm (1,300 MW in total plus up to 100 MWh battery storage) across the states of Rajasthan, Karnataka, and Maharashtra. The RTC project will provide 400 MW electricity to SECI, an Indian central government-owned entity.
The RTC project will start the commercial operations in the third calendar quarter of 2023. ReNew will also undertake EPC, O&M, and project management for the RTC project.
ReNew Power signed the 25-year PPA with SECI for supplying electricity at ₹2.90/kWh (~US 3.8¢), which will increase by 3 percent annually for 15 years after which it will stabilize for remaining period of the project.
"The RTC project provides the lowest cost and emission-free 24 X 7 renewable electricity," said Sumant Sinha, Founder, Chairman and CEO of ReNew Power.
ReNew had a portfolio of 10.2 GW of renewable energy projects across India, including commissioned and committed projects.
Mitsui currently has 65 power assets in 22 countries, with a gross capacity of 39.6 GW and a net capacity (Mitsui's share) of 10.8 GW.