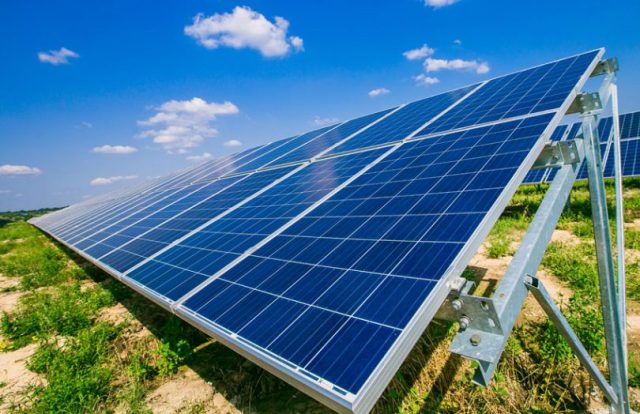 Green technology start-ups are investing in innovations that allow processes, goods, and services to have a lower environmental impact, says GlobalData.
"Companies are reducing their greenhouse gas (GHG) footprint and implementing climate-positive operations in response to increased global warming concerns. This is giving rise to a broad spectrum of cleantech solutions that can help businesses minimize their carbon footprints to ensure a sustainable future," Abhishek Paul Choudhury, Senior Disruptive Tech Analyst at GlobalData, said.
Carbon capture, utilization, and storage (CCUS)
Ukrainian startup Carbominer offers direct air capture technology that absorbs CO2 from the surrounding air without the requirement for liquefaction or gas transportation. The collected CO2 is used in greenhouses to stimulate plant growth and offers greenhouse operators a low-cost zero-carbon energy source.
Eco-friendly automation
German startup DABBEL provides an AI-autonomous building automation system (AI BAS) for HVAC control in commercial buildings. The startup's core AI technology continually self-operates and models buildings, modifying HVAC system control decisions. It then forecasts future situations to provide a clean interior environment with minimum CO2 emissions and energy waste. Moreover, DABBEL's cloud-based dashboard simplifies building process monitoring and reduces technical glitches and operating expenses.
Green energy
German startup Marvel Fusion generates renewable energy by leveraging quantum-enhanced nuclear fusion. The startup's patented technology employs the interplay of ultrashort laser pulses with nanostructure fuel pallets. It confines the particles utilizing their inertia by rapidly depositing laser energy at the nuclei before the target structure disintegrates. Subsequently, an injector sends a new pallet synchronously to the target chamber to generate consistent power. This allows for the scaling of nuclear fusion and, as a result, the creation of zero-emission energy.
Low-carbon manufacturing
Norwegian startup Heaten offers HeatBooster, an industrial heat recovery system. It comprises a high-temperature heat pump with a patented piston mechanism that recovers heat lost during the burning of fossil fuels. This enables businesses to save energy during heating operations such as compression, drying, and bleaching. The system reduces reliance on non-renewable energy from the grid by recycling energy, therefore decarbonizing industrial operations.
Sustainable telematics
German startup Peregrine.ai employs video telematics to keep vehicles and drivers safe on the road. Vision SDK, the startup's solution, evaluates real-time traffic data on users' devices and stores only relevant data to generate insights for stakeholders. In addition, the captured pictures are anonymized to protect the user's privacy. Most importantly, Peregrine's technology not only minimizes the number of accidents but also delivers optimal routes, lowering greenhouse gas (GHG) emissions through safe and efficient fuel consumption.