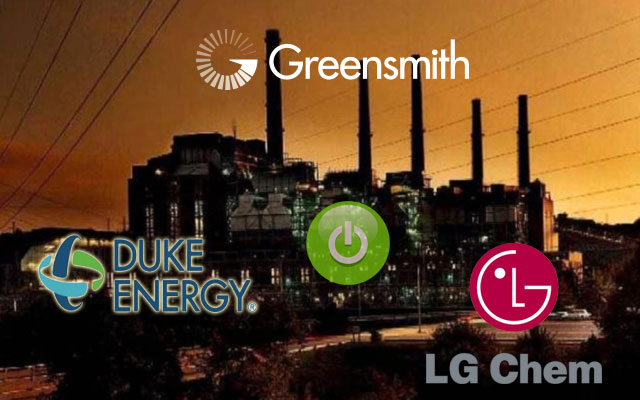 Duke Energy, LG Chem and Greensmith announced a collaborative venture on Tuesday to build a battery-based energy storage system in Ohio.
The 2-megawatt storage project is expected to assist the East American utility PJM Interconnection in regulating its grid frequency.
The system is to be deployed at the Duke Energy-owned retired coal-fired power plant, WC Beckjord, in New Richmond, Ohio. And it is to become operational later this year.
LG Chem will deliver the integrated operating system for the project including lithium-ion batteries. And Greensmith will provide intelligent energy storage control and analytics software. It will also provide systems integration service. Parker Hannifin will provide a 2-MW power conversion inverter for the project.
Completion of the project will take the installed base of commercially operating energy storage systems owned by Duke Energy to 4 megawatts at Beckjord. Another 2 megawatt storage system had already been in operation in the area.
Duke Energy has already had the experience of operating a 36-megawatt, battery-based energy storage system at the Notrees Windpower Project in Texas. The project was completed in 2012 in partnership with the US Department of Energy.
"The combination of Greensmith's software with LG Chem's battery technology will provide Duke Energy with a system that exemplifies how utilities can leverage grid-scale energy storage to improve operations and increase profitability," John Jung, the CEO of Greensmith, said.
Ajith Kumar S
editor@greentechlead.com