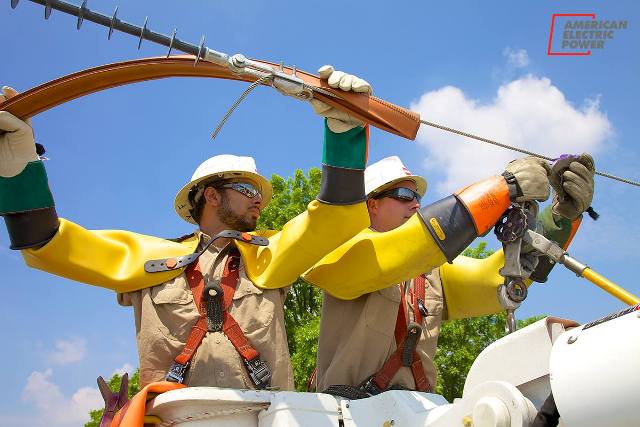 American Electric Power (AEP) has successfully concluded the sale of its 1,365-megawatt (MW) unregulated and contracted renewables portfolio to IRG Acquisition Holdings, a partnership owned by Invenergy, CDPQ, and funds managed by Blackstone Infrastructure.
The enterprise value of the transaction stands at $1.5 billion, inclusive of project debt. AEP is set to net approximately $1.2 billion in cash after taxes, transaction fees, and other customary adjustments.
Streamlining Strategy
Julie Sloat, AEP President, and Chief Executive Officer, emphasized the significance of the sale as part of AEP's broader strategy to streamline operations and reduce risk. Sloat stated, "Over the next five years, we plan to invest nearly $40 billion primarily in our regulated wires and generation businesses." The proceeds from this sale will be allocated to modernizing the energy grid, achieving a more balanced generation portfolio, enhancing customer service, and bolstering AEP's financial stability.
Rigorous Approval Process
The deal was initiated in February 2023, with AEP signing an agreement to sell the renewable energy assets. The company has since secured approvals from key regulatory bodies, including the Federal Energy Regulatory Commission and the Committee on Foreign Investment in the United States, as well as meeting the requirements of applicable competition laws.
The Portfolio and its Impact
The sale portfolio comprises 14 projects spread across 11 states, with a total capacity of 1,200 MW of wind and 165 MW of solar power. The energy generated from these projects is backed by long-term agreements with utilities, corporations, and municipalities, contributing to the broader renewable energy landscape.
Financial Advisers and Legal Counsel
AEP was advised by J.P. Morgan as the lead financial advisor and Citigroup Global Markets as the financial advisor throughout the transaction process. Legal guidance was provided by Hunton Andrews Kurth LLP.
AEP's Vision for a Sustainable Future: American Electric Power, headquartered in Columbus, Ohio, is steadfast in its commitment to driving a cleaner and brighter energy future. The company's focus on regulated operations, the expansion of its renewable generation portfolio, and its aggressive emission reduction targets underscore its role in the energy transition. AEP's dedication to achieving an 80 percent reduction in carbon dioxide emissions from 2005 levels by 2030 and striving for net-zero emissions by 2045 showcases its alignment with global sustainability goals.
This transaction not only highlights AEP's strategic approach to optimize its operations but also mirrors the broader energy industry's evolution toward cleaner and more sustainable energy sources.