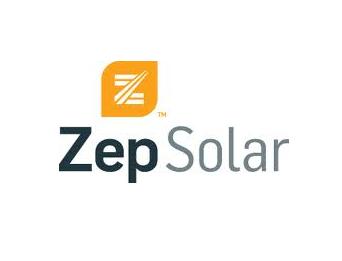 Greentech Lead U.S: Zep Solar, a manufacturer of solar
photovoltaic products, has signed a two-year supply agreement with SolarCity, a
provider of clean energy services, to provide the company with solar installation
hardware designed for use with Zep Compatible solar modules.
Zep Solar licenses its patented Zep Groove technology to
a growing list of top-tier PV module and power electronics manufacturers and
manufactures its own line of complementary mounting and grounding hardware. The
Zep Compatible platform drastically reduces the cost and complexity of
designing, shipping, warehousing, and installing PV systems, the company said.
Under the agreement, Zep Solar will manufacture and
supply to SolarCity a range of installation hardware solutions for solar
photovoltaic (PV) installations for residential and commercial use.
"We're delighted to see the solar industry's fastest,
most innovative, and most cost-effective installation solutions in the hands of
SolarCity, one of the largest and most respected solar energy services
companies in the US," said Zep Solar CEO Mike Miskovsky. "This agreement
underscores the value of Zep Solar's PV module-integrated technology and
illustrates the trend toward industry-wide adoption of the Zep Compatible
platform."