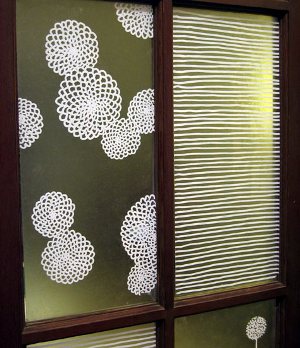 Greentech Lead America: Window film is the most
cost-effective energy saving choice for Californians when used in retrofit applications
on homes and buildings, according to the International Window Film Association.

Over 70 percent of the buildings and homes in California
have been constructed before 1980. Window film has to be high on the list for
every building retrofit project across the state, the firm suggests.
Comparing to traditional energy saving techniques such as
updating HVAC systems, air sealing and caulking, and adding R-38 ceiling
insulation window film came out ahead.
"Without a doubt, window film offers an enormous
potential for energy savings in the California market in all retrofit
remodeling applications. When widely installed the resulting reduction of peak
demand on utilities and greenhouse gases will further the state's reputation as
an environmental leader," said Darrell Smith, executive director of the
IWFA.
In existing commercial structures, window film's energy
savings can offer a payback of less than two years, or up to a 70 percent
return on investment depending on the construction, location and window film
used.
Window film is a long-term and cost-effective solution
for home improvement challenges. It can reduce energy consumption by reducing
solar heat gain, and reduce the carbon footprint. Window film offers the
opportunity to lower air conditioning costs and save on lighting bills by
reducing solar heat gain, while letting in natural light without the negative
impact of harsh glare and UV exposure.
The International Window Film Association is a
unified industry body of window film dealers, distributors, and manufacturers
that facilitates the growth of the industry by providing unbiased research,
influencing policy and promoting awareness of window film.
Recently, The International Window Film Association
offered a free booklet on today's advanced window films. The booklet outlines
how window film can be professionally installed to bring windows that are in
good condition, up to modern standards.