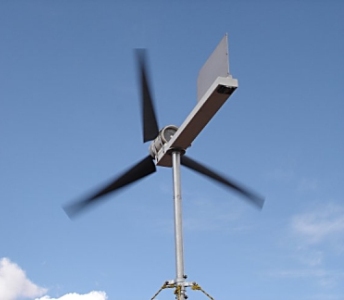 Greentech Lead U.S: European wind turbine manufacturer
Vestas, from Denmark, dominated the global market in 2011, with a market
share of 12.7 percent on the basis of installed capacity, which was 5,054
Megawatts (MW), according to Global Information Inc (GII).
Vegas' share, however, saw a drop from its 2010's share
of 14.8 percent.
Chinese manufacturer Sinovel ranked second with a share
of 9 percent and 2,939 MW of installed capacity.
Despite this, Vestas will continue to dominate the global
wind turbine industry despite stiff competition from emerging Chinese wind
turbine manufacturers, the agency finds.
According to GII, global wind turbine market is a
consolidated market of which the top 10 companies account for approximately 80
percent.
China is one of the fastest growing wind turbine
markets in the world. Annual installed capacity stood at around 18 Gigawatts (GW)
in 2011 and cumulative installed capacity at around 63 GW due to the emergence
of domestic players such as Sinovel, GoldWind, Guodian United Power
and Ming Yang Wind Power.
These companies gained a place in the top 10 wind turbine
manufacturers' list for the first time in 2011 and are proving stiff
competition to other global players such as GE Energy, Vestas and Suzlon.