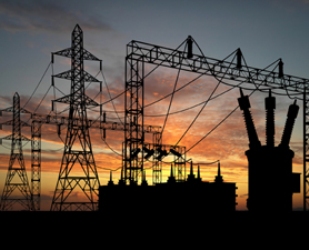 Greentech Lead U.S: Billions of dollars in federal
subsidies for "smart" utility meters have been misspent on meter technology
that will not lead to energy sustainability or contribute to the possibility of
a more efficient and responsive electricity grid, according to a new policy
report "Getting Smarter About the Smart Grid" published by the National
Institute for Science, Law & Public Policy (NISLAPP) in Washington, D.C.

Authored by engineering and policy consultant, Dr.
Timothy Schoechle of Boulder, CO, an expert in smart grid technologies, the
report says Congress, state and local governments, as well as ratepayers, have
been misled about the potential energy and cost saving benefits of the new
"smart" meters, paid for in large part with taxpayer dollars, as well as ratepayer
dollars.
The present policy approach to electricity infrastructure
in the United States depicted in the report, Policy Framework for the
21stCentury: Enabling Our Secure Energy Future, issued by the National Science
and Technology Council (NSTC) of the Executive Office of the President,
evidences a fundamental lack of understanding of the problems associated with
the future of electricity and energy.
The growing grass roots rebellion against smart meters
now happening in 18 states, such as CA, VT, AZ, TX, FL, PA, ME, IL, OR and the
District of Columbia, is only the "tip of the iceberg"– one that conceals a
deeply dysfunctional energy economy needing urgent federal, state and local
attention, the report said.
Ratepayers' desire to "opt-out" of the new wireless
meters on privacy, security, reliability, cost and potential public health
grounds may herald an "epochal transformation of the political economy of
energy".
Much of the $ multi-billion dollar federal subsidy for
smart meters in the name of stimulus funding does not benefit ratepayers, nor
support economic growth, but primarily benefits meter and meter networking
manufacturers, while financially propping up unsustainable Investor-Owned
Utilities (IOUs).
There are inherent conflicts in the monopoly utility
business model preventing the nation from moving to a renewable energy economy,
and utilities may eventually require a government bail out, according to the
report.
/* Style Definitions */
table.MsoNormalTable
{mso-style-name:"Table Normal";
mso-tstyle-rowband-size:0;
mso-tstyle-colband-size:0;
mso-style-noshow:yes;
mso-style-priority:99;
mso-style-qformat:yes;
mso-style-parent:"";
mso-padding-alt:0in 5.4pt 0in 5.4pt;
mso-para-margin-top:0in;
mso-para-margin-right:0in;
mso-para-margin-bottom:10.0pt;
mso-para-margin-left:0in;
line-height:115%;
mso-pagination:widow-orphan;
font-size:11.0pt;
font-family:"Calibri","sans-serif";
mso-ascii-font-family:Calibri;
mso-ascii-theme-font:minor-latin;
mso-hansi-font-family:Calibri;
mso-hansi-theme-font:minor-latin;}