Railway Ministry of India is likely to have a distinct dedicated directorate to promote environment-friendly activities, reports The Economic Times.
The new minister of Railways Suresh Prabhu intends to boost up the use of green fuel such as solar and wind energy.
Environment Management Directorate, the proposed new division is also likely to promote plantation of fruit-bearing trees on railway land and prepare a strategy for water conservation.
Currently, Railway operates around two dozens of directorates in India.
The possibility of creating a dedicated directorate for proliferation of non-conventional and renewable energy is under evaluation, as new Railway Minister Suresh Prabhu wants to give a boost to the use of green fuel in Railways, pointed out Railway authorities.
Prabhu has undertaken many new programs such as rewarding railway employees for completing projects on time and introducing transparency and accountability on the part of officials in rail functioning.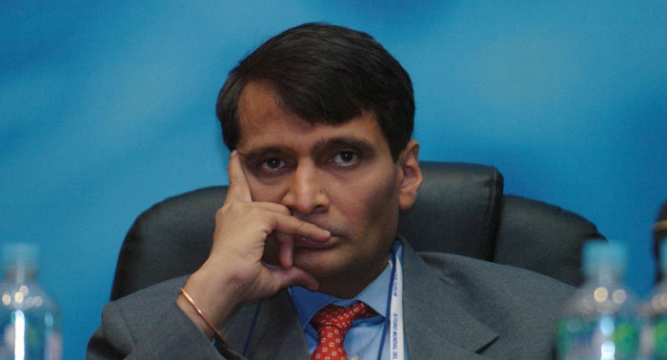 A blueprint is being prepared to generate at least 20 per cent of its total energy through non-conventional and renewable energy like solar and wind besides the use of bio-diesel. The annual fuel bill of Indian Railways for electricity and diesel is about Rs 28,500 crore.
The proposed directorate is expected to take up not only solar and wind energy projects but also tree plantation drive and water conservation management.
Tree plantation will increase the green cover in the area and will also be effective for preventing encroachment of railway land, the official said.
Sabeena Wahid
editor@greentechlead.com