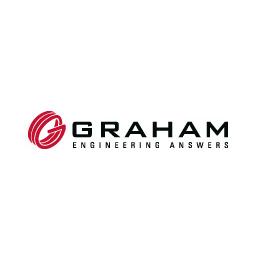 Greentech Lead America: Graham Corporation, a
manufacturer of equipment for the oil refining, petrochemical and power
industries, including the supply of components and raw materials to nuclear
energy facilities, has received $9.5 million in orders for nuclear energy
facilities and an oil sands upgrader.
Graham's subsidiary Energy Steel has received two orders
from Westinghouse Electric Company. Energy Steel will supply structural
supports and assemblies for two nuclear power plant sites in the Southeastern
United States for Westinghouse Electric Company. Four AP1000 pressurized water
reactor units are under construction at this nuclear plant. The equipment is
scheduled to be delivered throughout fiscal years 2013, 2014 and 2015.
"We consider the orders awarded to us over the last two
quarters for the new nuclear energy facilities under construction in the
Southeastern United States to be an affirmation both of our reputation for
consistently delivering high quality products as well as our exceptional
customer service," said James R. Lines, president and chief executive officer,
Graham.
The second order is from an oil sands upgrader in
Alberta. Oil sands upgrader in Alberta requires replacement parts for a Graham
ejector system. The parts will be delivered in the first quarter of fiscal year
2013.
"We believe our recent order activity is a solid
indication that customers are becoming more likely to place orders. Bidding
activity continues to be strong, and although we cannot predict when such
activity will convert to orders, we have become more optimistic in the recovery
of our markets," Lines added.
Recently, Graham received more than $3.5 million in
orders that are expected to be delivered in the third quarter of Graham's
fiscal year 2013, which begins April 1, 2012.