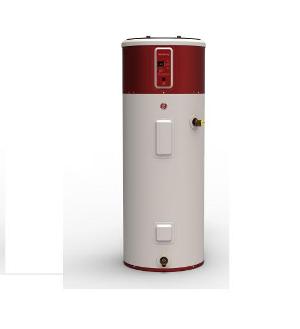 By
Greentech Lead Team: GE is launching GeoSpring, the first hybrid electric
ENERGY STAR-qualified water heater manufactured in the U.S. that will save an
average consumer $325 every year on their utility bills.
"There
are very few products for your home that will save homeowners as much money as
the GeoSpring. With the state of today's economy, we're betting on acceptance
of this technology from consumers who want to save money on their energy bills
and support the GE employees in the U.S," said Stephen Downer, GE product general
manager for water products.
A
standard electric water heater can cost an average homeowner $520 every year to
operate. The GeoSpring costs an average of $195 to operate annually, uses 62
percent less electricity than a standard electric water heater and will pay for
itself in less than 2.5 years.
The
GeoSpring Hybrid Water Heater combines energy-saving heat-pump technology with
traditional electric heating systems used in most conventional water heaters on
the market today.
This
hybrid technology is designed to absorb heat in ambient air and transfer it
into the water. Since this requires much less energy than the energy used to
generate radiant heat as used in a conventional electric tank water heater the
GeoSpring Hybrid Electric Water Heater is more economical to operate.
Approximately
50 percent of U.S. households use a standard electric water heater. If 25
percent chose a GeoSpring instead of a standard 50-gallon electric water
heater, more than four billion pounds of CO2 emissions on the U.S.
grid could be avoided annually – equivalent to the annual emissions of more
than 360,000 cars on U.S. roads. That's a powerful way consumers can help the
environment.