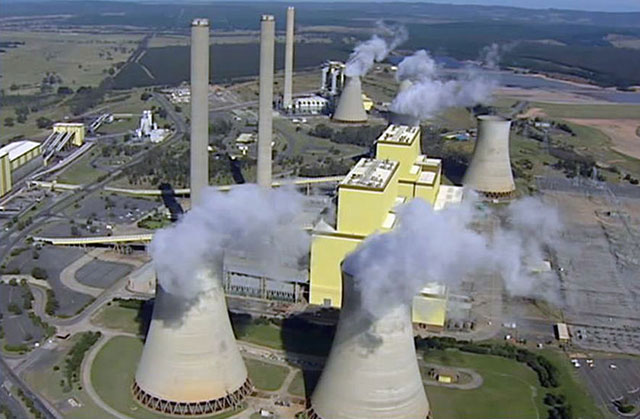 Australian power retailer AGL Energy has stated it is stopping expansion of its coal-fired assets.
Also, the company has proposed to close all its existing coal-power stations by 2050.
Andy Vesey, the CEO of AGL, has stated that the company's move out of coal-fired power would be "an ongoing, progressive process managing the efficient operations of assets, and the transition of people into new generation technologies and careers".
"It is important that government policy incentivises investment in lower-emitting technology while at the same time ensuring that older, less efficient and reliable power stations are removed from Australia's energy mix," Vesey has stated.
AGL owns the biggest share of coal-fired power stations in Australia. It attained the top slot last year after acquiring two plants from the state of New South Wales for $1.17 billion.
But the company later went on to announce a policy shift and adopted its "greenhouse gas policy".
The Australian coal industry has already slowed down thanks to the reduction in exports to China and with that country exploring clean energy options.
China, which is the world's biggest carbon emitter, has been taking measures to cut emissions.
The country recently announced that it was going to shut down the last of Beijing's four major coal-fired power plants next year.
Also nationally, the country has announced that it will complete the process of closing 2,000 smaller coal mines, which began in 2013, by the end of this year.
Reports suggest China was the principal source of the surge in global demand for coal in the decade leading to 2013. The demand had grown to almost double in the period.
AGL's move has come at a time when the conservative government and centre-left opposition are deadlocked on whether the renewable energy target should be lowered. The company has been in favour of a complete rethink of the power mix.
At present, about two-thirds of Australia's energy comes from coal. And AGL sells energy to about 4 million people, that is, a sixth of the population.
Although AGL's proposal has been welcomed by environmentalists, they aren't happy about the deadline set.
James Grugeon, director of market impacts at the activist group GetUp! told Reuters: "It's good that they're finally listening to the nine out of 10 Australians who want more renewable energy but it's a shame that they're going to keep pumping carbon into the atmosphere until 2050, when most of their dirty power plants would have been shut anyway."
Reuters has also quoted Nick Brass, director at Energy Matters Pty Ltd, a solar power firm owned by Sunedison Inc.
While terming AGL's policy as "well-meaning", Brass has added: "Coal power by 2050 is not going to be an economic issue, let alone a climate issue. They're taking the opportunity to get a nice bit of PR from a fact."
Ajith Kumar S
editor@greentechlead.com