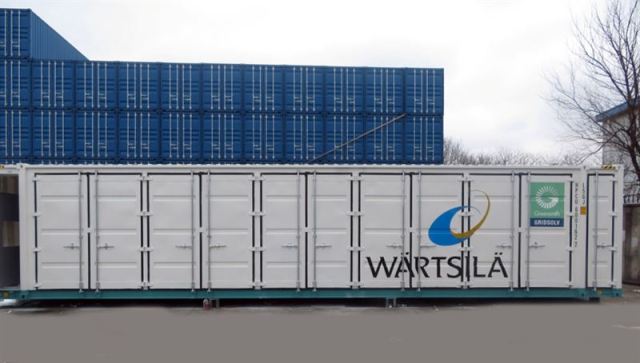 Wartsila said it will supply 100MW / 200MWh of energy storage systems to Pivot Power, part of EDF Renewables, for its next two projects in the West Midlands, England.
Wartsila will install batteries at two sites in the city of Coventry and the borough of Sandwell, on the outskirts of Birmingham, to support the roll-out of Pivot Power's innovative Energy Superhub model..
Construction is due to commence at Sandwell in Q4 2021 and at Coventry in Q1 2022.
Wartsila is already delivering 100MW of energy storage for two Pivot Power projects – Energy Superhub Oxford (ESO), where Wartsila is providing 50MW of energy storage systems, and a further 50MW in Kemsley, Kent.
The ESO project will include the world's largest lithium-ion and vanadium-flow hybrid grid-scale energy storage system, in partnership with Invinity Energy Systems. The hybrid battery is supporting the development of a high-powered EV charging network delivering power to key locations across the city, and will share a connection to the high-voltage electricity transmission network.
The Energy Superhub network could provide up to 10 percent of the storage capacity the UK is predicted to need by 2050 and will help to create a smarter, more flexible grid, which could save up to GBP 40 billion.
Matt Allen, CEO of Pivot Power, said: "This is the next step in our rollout of Energy Superhubs which will create the low carbon infrastructure needed to support the EV and renewable energy revolution."
Andy Tang, Vice President, Energy Storage & Optimisation, Wartsila, said: "The enhanced flexibility this project will provide is precisely what we need to accelerate our cost-optimal pathway to 100 percent renewable energy."
The UK is an optimal market opportunity for energy storage. Research from Wärtsilä found that income received by energy storage providers in the UK was up by 21 percent during the first coronavirus lockdown in 2020.