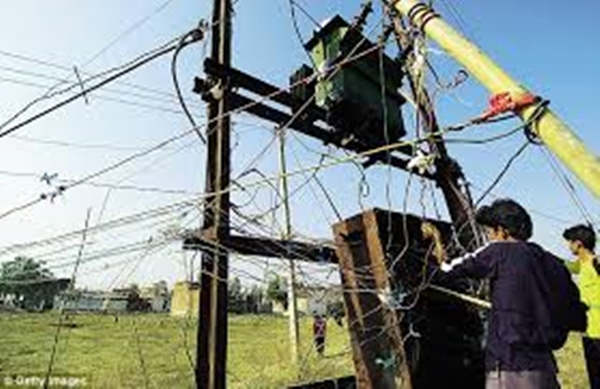 Top 50 emerging market countries in the world will cumulatively invest $168bn in smart grid infrastructure to address power theft and improve reliability in a decade, according to a study published by Northeast Group.
By 2024, emerging market countries including BRIC will spend $29bn per year on smart grid infrastructure to combat the theft, boost reliability and improve the financial sustainability of utilities, forecasts the report.
The current lose suffered by top emerging countries accounts to $58.7bn per year, compared to just $30.6bn in the rest of the world because of unbilled consumption and unlawful usage of electricity.
India and Brazil rank high on the list. India loses $16.2bn per year, followed by Brazil with $10.5bn and Russia with $5.1bn.
The study found that minimizing the non-technical losses of electricity is an increasing priority for utilities and regulators for these countries.
Power supply dissipation leads to technical losses, arising due to faulty transmission and distribution lines, transformers and measurement systems.
The study highlights the changeover towards smart grid infrastructure with electric utilities realizing it as an effective method for reducing non-technical losses, according to Ben Gardner, president, Northeast Group.
With the help of smart meters, distribution firms can detect unusual heavy electricity demand causing due to tapping of wires.
In addition, smart meters can be used to stop the service to households and establishments that don't pay their bills.
The installation of smart meters will lead to lower power consumption as consumers restore the practice of using only as much as electricity they can legally pay.
The customers who regularly make payments will be relieved with accurate bills.
Over the past year, electricity prices have risen by 17 percent, increasing the incentives for smart grid investment.
Most of the vendors have shifted focus from their legacy businesses to smart infrastructure offerings.
The major players in the current smart meter market are Landis+Gyr, ADD Grup, EDMI, Elster, GE, Iskraemeco, Itron, Kamstrup, NES (Echelon), Secure Meters, and Sensus.
Sabeena Wahid
editor@greentechlead.com