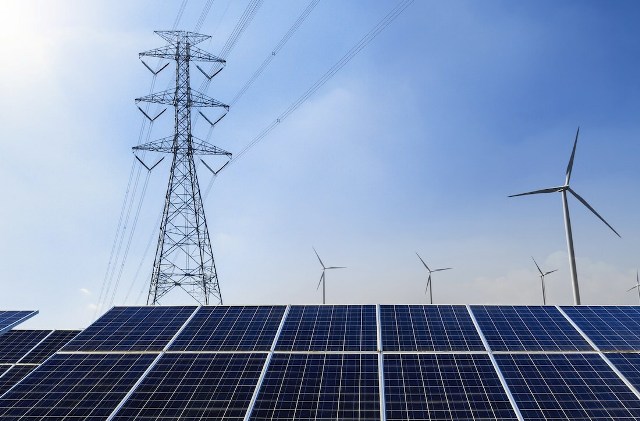 A new study by McKinsey & Company has uncovered a potential catalyst for the UK's energy transition. The research, released today, indicates that the recent decline in energy prices in the United Kingdom could accelerate the shift towards cleaner and more flexible energy solutions, as many consumers are now eager to explore alternatives that reduce household bills while supporting sustainability.
The McKinsey B2C Customer survey, conducted with over 2,000 UK consumers, reveals that a third of respondents are contemplating switching energy suppliers in response to falling wholesale energy prices. Additionally, nearly half of the participants expressed their willingness to embrace energy-saving partial time of use (ToU) tariffs or ToU tariffs with warnings (49 percent and 48 percent, respectively). This shift in consumer sentiment follows demonstration trials conducted by the National Grid Electricity System Operator's (ESO) Demand Flexibility Service (DFS), which indicated an impending transition towards a more flexible electricity grid in the UK. Furthermore, a quarter of consumers are open to purchasing green products and services from energy retailers, including energy management services, solar panels, electric vehicle chargers, and heat pumps.
In light of historically low rates of supplier switching, at just 3 percent over the last 18 months, the survey underscores how decreasing wholesale prices are motivating UK consumers to explore cost-effective alternative suppliers and services. Competitive pricing emerged as one of the most influential factors for those considering a switch, and the recent drop in wholesale prices may enable energy providers to offer tariffs below the government-mandated price cap.
The study also suggests that the number of consumers open to making the switch could significantly rise if energy providers address concerns related to costs, enhance customer awareness, and simplify the transition process. This presents an opportunity for suppliers to expand their customer base and diversify their offerings by reducing costs, streamlining procedures, and increasing public awareness of new energy products and services.
Kiril Bliznakov, Senior Partner at McKinsey & Company, commented on the findings, stating, "The findings point to falling wholesale prices driving a more competitive market where low-cost and low-carbon tariffs, products, and services will be the key differentiators of the future. Balancing the need to keep energy costs low and comply with Ofgem decarbonization regulations will require an umbrella strategy aimed at cutting combined costs and carbon emissions across the energy value chain. The 'gamification' of energy services and rising demand for energy-as-a-service offerings will create new opportunities for suppliers to increase long-term customer loyalty and to both decarbonize and cut household bills."