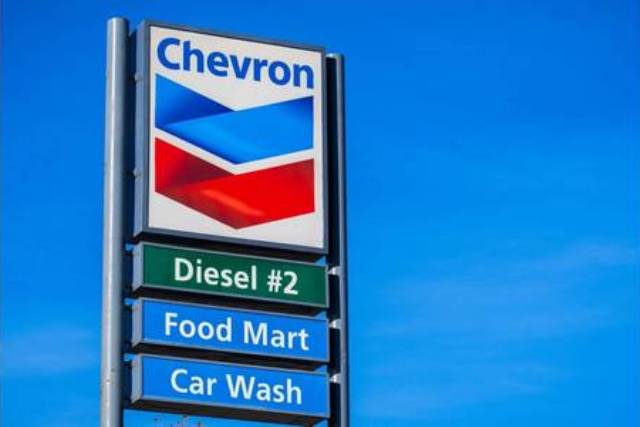 Energy major Chevron revealed significant senior leadership changes and an important waiver of the mandatory retirement age for Chairman and Chief Executive Officer, Mike Wirth.
Pierre Breber, the current Vice President and Chief Financial Officer, will retire in 2024 after an impressive 35-year tenure with Chevron. His contributions to the company have been invaluable, and he leaves behind a legacy of financial stewardship and strategic guidance.
Taking the helm as the new Chief Financial Officer on March 1, 2024, will be Eimear Bonner, who presently serves as the Vice President and Chief Technology Officer and also heads the Chevron Technical Center. Bonner, with 24 years of experience at Chevron, has held various leadership positions during her career. Notably, she successfully led an organizational transformation while serving as the General Director of Tengizchevroil (TCO) in 2018, where she was responsible for driving operational and financial excellence.
As the Chief Technology Officer, Bonner has been instrumental in integrating advanced technologies and digital solutions into Chevron's operations, enhancing safety measures, reducing carbon footprint, and improving overall efficiency.
Chevron also made several other key leadership appointments as part of this transition.
Balaji Krishnamurthy, the current Vice President of Strategy & Sustainability, will assume the role of Vice President of the Chevron Technical Center.
Molly Laegeler, who currently leads Chevron's San Joaquin Valley Business Unit, will be the new Vice President of Strategy & Sustainability. Frank Mount, currently serving as Vice President of M&A and Origination, will become the Vice President of Business Development.
Krishnamurthy, with almost two decades of experience at Chevron, has held significant roles in various business units, including the Canada Business Unit. His expertise will now be directed towards guiding the development and application of cutting-edge technologies and standards across the company.
Laegeler, who played a pivotal role in overseeing operations in the Permian Basin and other key assets, will now be responsible for spearheading the development of Chevron's major strategies, capital allocation, and sustainability initiatives.
Mount, who has a long and distinguished career at Chevron since joining the finance organization in 1993, will now lead the company's business development activities, ensuring growth opportunities and partnerships are maximized.
In a move to retain exceptional leadership, Chevron has decided to waive the mandatory retirement age of 65 for Chairman and CEO, Mike Wirth. With his birthday approaching later this year, Wirth will turn 63 and will continue to steer the company towards a prosperous future.
These leadership changes and waiver of the retirement age demonstrate Chevron's commitment to fostering a dynamic and innovative leadership team, ensuring the company remains at the forefront of the energy industry and meets the challenges of the future head-on.