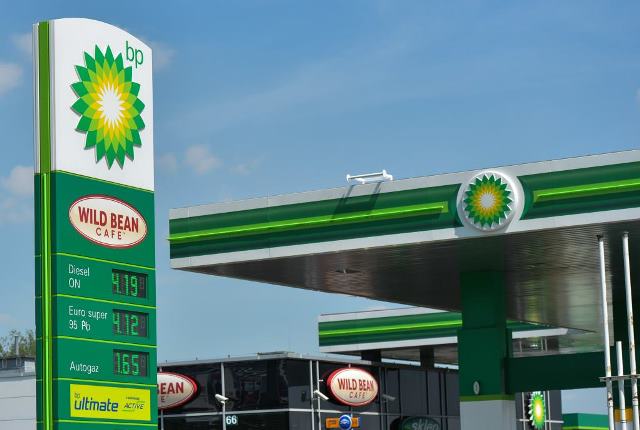 BP announced its $1.3 billion cash deal to buy truck fueling provider TravelCenters of America as the British energy giant seeks to expand its retail network in a bet on biofuels and electric vehicle charging.
TravelCenters owns a network of about 281 highway sites across 44 states and offers services beyond fueling, including truck maintenance, restaurants, travel stores, and parking, which account for 70 percent of the business's profit margin, BP said.
TravelCenters sells around 150,000 barrels of oil per day, 90 percent of which is diesel, BP said.
The services complement BP's existing convenience and mobility business and will help in expanding its offers including electric vehicle charging, biofuels, renewable natural gas (RNG) and later hydrogen, the company said.
BP has been pushing to boost its investments in convenience, bioenergy and EV charging. In 2022, BP acquired U.S. biogas producer Archaea for $4.1 billion in a bet on the expansion of low-carbon fuels and recently announced plans to invest $1 billion in EV charging across the U.S. by 2030.
On Wednesday the Biden administration set new standards to disburse $7.5 billion in federal funds for the expansion of a national electric vehicle charging network along routes that TravelCenters of America operates in.
"While we expect that traditional fuels demand will remain a material part of the energy mix through the decade, demand for lower carbon mobility solutions is growing rapidly," BP Chief Executive Bernard Looney told analysts.
Electric vehicles are ramping up, but battery technology to power trucks remains limited. BP plans to offer hydrogen as a truck fuel in the longer-term, Looney said.
Convenience is one of BP's five strategic transition growth engines. By 2030, the London-listed company aims for around half its annual investment to go into these growth areas.
The acquisition of TravelCenters is expected to add to BP's earnings before interest, taxes, depreciation, and amortization immediately, growing to around $800 million in 2025.
BP expects the deal to offer a return on investment of over 15 percent.