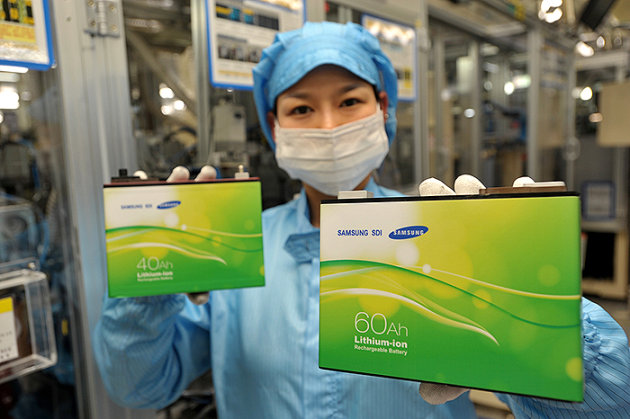 Automaker Stellantis and South Korean battery manufacturer Samsung SDI have announced plans to establish a second joint-venture plant in the United States focused on the production of electric vehicle (EV) batteries. The target for the commencement of production at this new facility is set for 2027.
However, before the plant becomes operational, the companies state that the transaction is subject to finalization, and the exact location for the facility is still under review. Additionally, information regarding the total investment to be made at the site and the number of people it will employ will be disclosed at a later stage. The plant's initial production capacity is slated to be 34 gigawatt hours (GWh).
Stellantis CEO, Carlos Tavares, expressed his enthusiasm about the project, stating that the new plant would significantly contribute to achieving the company's ambitious goal of introducing at least 25 new battery electric vehicles to the North American market by the end of the decade.
Stellantis, known for its portfolio of brands including Peugeot, Jeep, Ram, Alfa Romeo, Citroen, and Opel, has outlined its vision of achieving 100% electric passenger car sales in Europe and a 50% electric mix for cars and light trucks in the U.S. by 2030. To realize these targets, the company aims to secure around 400 GWh of battery capacity.
In 2021, Stellantis unveiled plans to invest $35 billion in electric vehicle production and software globally through 2025. The new U.S. battery plant will be the sixth of its kind to support the company's strategic objectives.
Samsung SDI CEO Yoon-ho Choi highlighted the significance of the second plant in accelerating their market penetration into the U.S. electric vehicle industry, reinforcing the company's commitment to advancing sustainable transportation solutions.
The announcement comes after Stellantis and Samsung SDI revealed their first joint battery plant investment in Kokomo, Indiana, in May 2022. This initial facility, set to open in the first quarter of 2025, will have a starting capacity of 23 GWh, eventually expanding to 33 GWh. The Indiana plant is expected to provide employment to 1,400 people, with investment gradually increasing to $3.1 billion.
Stellantis is also actively involved in constructing another joint-venture battery plant in Windsor, Ontario, in Canada, in partnership with LG Energy Solution of South Korea. Scheduled to commence operations in 2024, the Windsor plant is projected to generate 2,500 jobs and have an annual production capacity of over 45 GWh.
Furthermore, Samsung SDI and General Motors have previously disclosed plans to invest over $3 billion to build a joint-venture battery plant in the U.S., slated to begin operations in 2026 with an annual capacity of 30 GWh. This plant will also be situated in Indiana and provide employment opportunities to 1,700 individuals.
The United Auto Workers union has initiated negotiations with Stellantis for a new labor agreement covering the automaker's U.S. hourly workers. The union advocates for employees at the joint-venture plants, which are being established by GM, Stellantis, and Ford Motor, to be union-represented and receive higher wages. As the EV industry continues to evolve, these joint-venture initiatives are expected to play a pivotal role in shaping the future of electric mobility in the U.S. market.