Major European oil and gas companies such as Shell, BP, TotalEnergies, and Repsol are deploying fast-charge points across gas stations to retain motorists switching to electric vehicles (EVs), according to GlobalData.
There will be 16.7 million EVs on the roads by 2026, a four-fold rise in production, the report on EV business said.
TotalEnergies have acquired a diverse range of companies from charging technology makers such as G2mobility to battery manufacturers like Saft.
Japanese industrial conglomerate Mitsui has ventured into original equipment manufacturing (OEM) for EVs.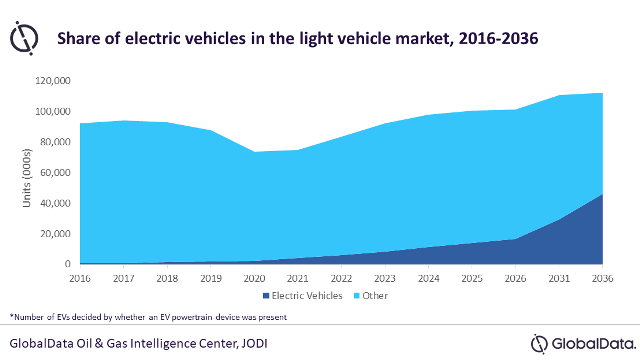 Mitsui has invested in EV makers Lucid and CaetanoBus to accelerate its mass adoption. It is also involved in EV battery manufacturing and charging through its investments in Forsee Power, The Mobility House, and CleverShuttle.
Shell and TotalEnergies are leading the pack in terms of investment, by buying into areas across the EV ecosystem, from clean power generation, to battery technologies, and charging infrastructure. By 2025,
Shell plans to deploy over 500,000 charge points worldwide, while TotalEnergies is targeting 150,000 charge points across Europe.
"Offering high-speed charging at petrol stations looks to be a sound strategy to retain existing customers while also attracting newer ones. With a mix of acquisitions and organic growth, oil majors are gradually establishing their charging infrastructure—not only in Europe but also across key markets in the US and Asia," said Ravindra Puranik, Oil and Gas Analyst at GlobalData.