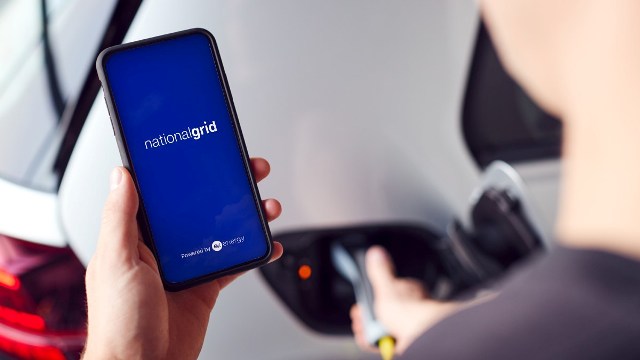 National Grid announced its partnership with ev.energy, a provider of managed electric vehicle (EV) charging software, for expanding its Off-Peak Charging Rebate Program in Massachusetts.
The program allows customers to receive a discount on their EV charging by connecting their vehicle or home charger to National Grid's mobile app called Charge Smart MA. National Grid electric customers in Massachusetts will have the ability to earn money back on their monthly bill by plugging in their vehicles during off-peak hours and tracking their charging.
The program utilizes the Charge Smart MA app, built by ev.energy for National Grid customers and available on Google Play and Apple's App Store, EV drivers can enroll their vehicle or home charger to earn 3¢ – 5¢ off every kWh of charging they do during off-peak hours.
The Charge Smart MA app allows National Grid customers to log in using their National Grid billing account so that any rebates earned are credited straight back onto their electric bill. The app enables EV drivers to track their EV charging costs.
The number of EV drivers continues to grow in the Bay State with more than 51,000 registered EVs across the state and a goal of more than 300,000 EVs on the road by 2025. As energy demands grow, flexibility will become a critical asset.