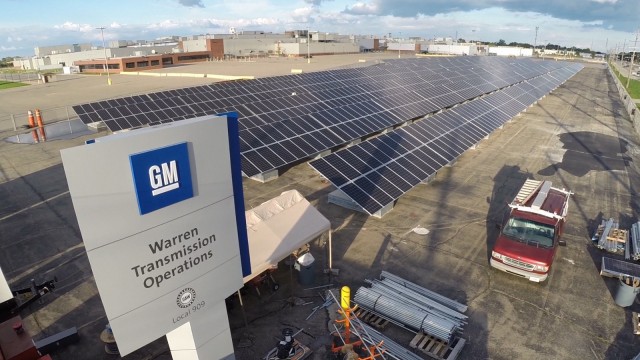 General Motors announced that it plans to source 100 percent renewable energy to power its U.S. sites by 2025 – five years earlier than previously announced, and 25 years ahead of its initial target that was set in 2016.
GM aims to avoid 1 million metric tons of carbon emissions that would have been produced between 2025 and 2030 by accelerating its renewable energy goal.
"We know climate action is a priority and every company must push itself to decarbonize further and faster," said GM Chief Sustainability Officer Kristen Siemen. "That's what we are doing by aiming to achieve 100 percent renewable energy five years earlier in the U.S. as we continue to advance on our commitment to lead an all-electric, carbon-neutral future."
Earlier this year, GM announced its Science Based Targets, as well as plans to become carbon neutral in its global products and operations by 2040 aligned with the aspiration to eliminate tailpipe emissions from new light-duty vehicles by 2035.
The company has committed to invest $35 billion in electric and autonomous vehicles and plans to introduce more than 30 electric vehicle models globally by 2025.