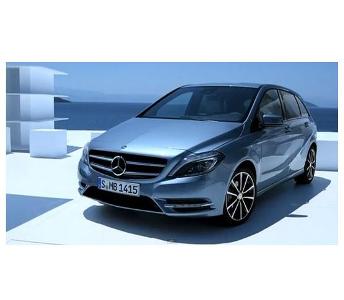 Greentech Lead America: car2go North America, a
subsidiary of Daimler North America, announced that more than 6,000 people have
registered as members of North America's first all-electric car sharing program,
and more than 25,000 trips have been taken in car2go vehicles.
The company completed its first 100 days in San Diego,
CA, which was launched on Nov. 18, 2011.
"For the first time in the history of North America,
an entire city has been given access to a large network of electric vehicles
that they can share, collaboratively. As thousands of residents of San Diego
embrace car2go and the electric vehicle driving movement, they are setting an
outstanding example in emissions-free urban mobility for the rest of the
world," said Nicholas Cole, president and CEO of car2go North America.
The company said that there were reportedly 800 electric
vehicles in San Diego before the launch of car2go and now an additional 300
smart fortwo electric drive cars have been brought to San Diego, increasing the
City's total number of EVs by nearly 40 percent.
Since the introduction of car2go, the EV community in San
Diego has grown exponentially to nearly 7,000 EV users, making San Diego one of
the top cities in the world for electric vehicle drivers.
car2go launched in San Diego with approximately 500
rentals per week. Today the average number of car2go trips per week has
increased to more than 3,500. The average trip lasts between 15 and 30 minutes,
and the average distance driven in a car2go is between 5 and 10 miles.
"The great start of car2go in San Diego begins the
next chapter in this global success story," said Klaus Entenmann, chairman
of the board of management of Daimler Financial Services, the Daimler division
that recently took on responsibility for car2go.