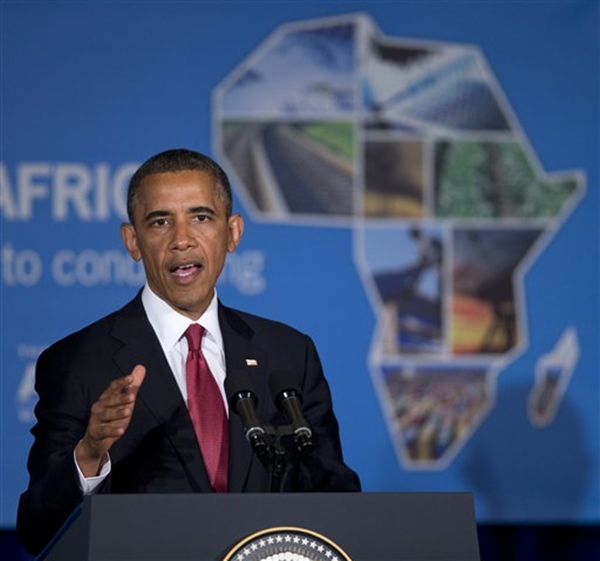 With President Barack Obama set to push for a global agreement at the upcoming climate talks in Paris, the US has expressed the hope that India would step up and make an important contribution.
"We certainly would expect that India would contribute to this broader global effort," White House Press Secretary Josh Earnest told reporters Monday while acknowledging that "this is something that is economically challenging for India.
"But at the same time, we have seen India take important steps in the past," he said noting that Indians had earlier made a commitment to limit hydrofluoric carbons.
These, Earnest noted, "have a much more significant impact on bringing about climate change than just the burning of oil and gas."
"So there's been a willingness on the part of the Indians in the past to make important commitments that contribute to this broader effort," he said.
"But we certainly would like to see a country with an economy as large as India step up and make an important contribution to this effort," he added.
Asked if India would be a part of the events in Paris, Earnest said he did not know "what their plans are for Paris."
Obama, Earnest said, would be attending the climate talks in Paris on Nov 30 and Dec 1 with the US pushing for an agreement that does three things:
First, it reflects the ambitious climate targets from all of the participating countries;
Second, it puts in place a long-term framework that incentivises countries to ratchet down their emissions over time in a transparent manner, with high standards of accountability, and with the goal of achieving a low-carbon transformation by the end of the century.
Third, it mobilises ongoing financial and technical support for low-carbon development and climate adaptation, especially for the poorest and most vulnerable countries.
Earnest noted "that some of the poorest countries are the ones who are most vulnerable to the most tangible climate impacts that are already being felt around the globe."
"Scientists and experts firmly agree that we're already feeling the effects of climate change both here in the United States and around the globe," he said. "And without action, these impacts pose a clear threat to our economic and national security."
Arun Kumar / IANS