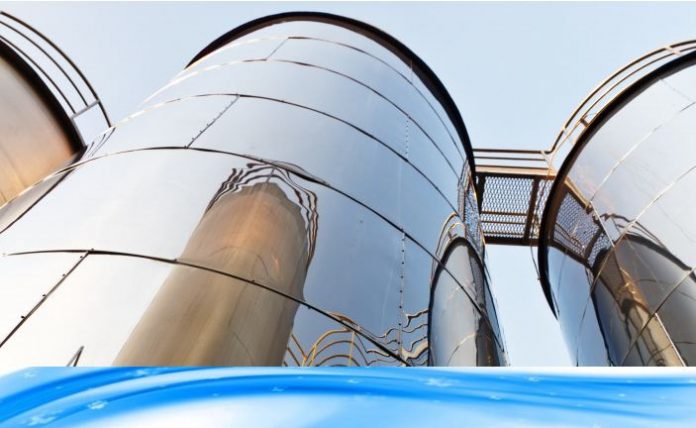 Sustainable Innovations announced it is developing an electrochemical system that addresses multiple challenges and opportunities in the energy supply marketplace.
The CO2RENEW converts waste CO2 and H2O to methane fuel, the primary energy carrier in natural gas.  This fuel can then be stored or transported in the existing natural gas pipeline to points of need.
CO2, a waste gas from combustion processes commonly attributed to climate change, provides an abundance of one of the necessary raw materials for what's known as a "Power-to-Gas" energy storage solution.
The other input is renewable energy from wind or solar sources which are inherently intermittent based primarily on weather or seasonal variations.  The result of the process is a high quality, practical fuel that can be used to heat buildings, generate electricity or power vehicles.
A primary feature of Sustainable Innovation's system is that it utilizes excess or off-peak renewable power that might otherwise be wasted, and provides electric grid stabilization through energy storage.
SI has received a contract from the United States Department of Energy, National Energy Technology Laboratory (US DOE-NETL) to demonstrate the electrochemical process and characterize its performance in converting CO2 to methane.  This builds from Sustainable Innovations' prior success in converting CO2 to transportation fuels like methanol and important commodity chemicals such as formic acid.
Sustainable Innovations' CO2RENEW system addresses many growing global environmental and economic concerns by offering a means to convert a well-recognized greenhouse gas in the atmosphere, carbon dioxide, to useable byproducts, company officials said.
Dr. Trent Molter, president and CEO of Sustainable Innovations, said, "This project builds on the successful proliferation of renewables and leverages the current natural gas pipeline infrastructure to address a globally-recognized environmental concern by creating fuels from problematic greenhouse gases. Our success, no doubt, will provide a new means for addressing global energy needs using clean technologies."
Rajani Baburajan
editor@greentechlead.com