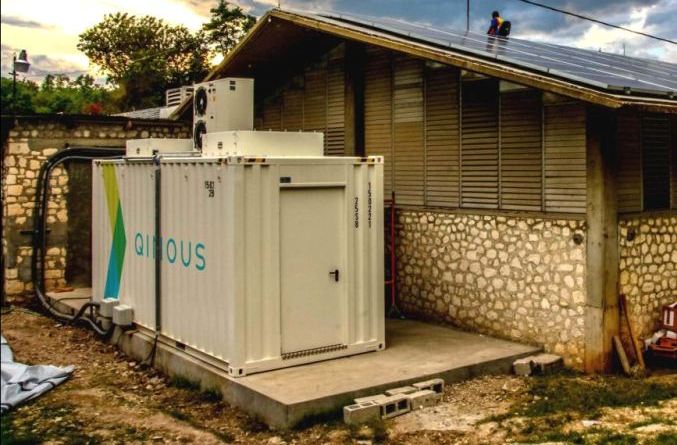 Berlin-based company Qinous has supplied 200 kW lithium ion battery system to ensure clear energy at Albert Schweitzer Hospital in Haiti.
Following the deployment, Albert Schweitzer Hospital now saves 200 tons of CO2.
Qinous says the compact lithium ion battery provides for daytime grid stabilization, allowing for 100 percent penetration of solar power from a 230 kW roof-mounted PV system and complete shutdown of diesel generators during the day.
The PV battery system in Deschapelles is a joint project of the Albert Schweitzer Hospital and Qinous. For the first phase of the project, the company provided a battery system with a 200 kW output and a capacity of 225 kWh.
Steffen Heinrich, chief technical officer at Qinous, said: "Our battery system makes the secure delivery of renewables possible precisely under such circumstances since it works completely independently of the grid."
The company said Qinous battery intelligently balances power supply and demand in order to assure efficient provision of power and to minimize the use of diesel generators. In case of power failure, the battery automatically ensures power supply.
Qinous said the PV battery project significantly reduces the annual costs for fossil fuels and upkeep of the diesel generators. It also produces a reduction of CO2 emissions of approximately 200 tons per year.
The company delivered the three-meter-high, six-meter-long and two-and-a-half-meter wide battery container by ship from Germany to Haiti. It stands next to the hospital and is accessible at all times to trained technical staff.
The company will supply an additional battery system with a capacity of 500 kW/500 kWh in Tabarre, a district of the Haitian capital Port-au-Prince. There, a 600 kWp PV system is currently being completed to provide a pediatric hospital and social campus with power.
The image is for illustrative purpose
editor@greentechlead.com