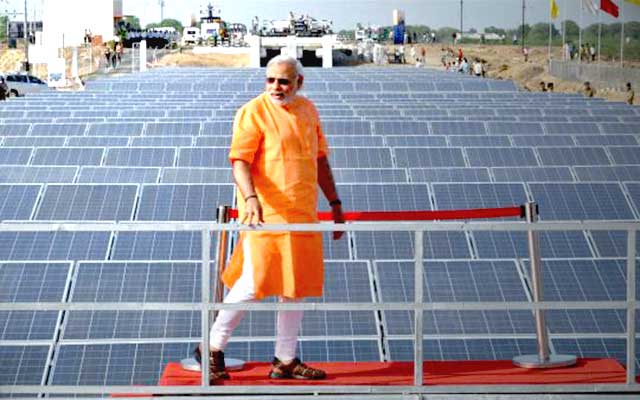 Prime Minister Narendra Modi on Sunday stressed the need for conservation of energy to check global warming and promotion of solar energy as well as use of solar lanterns.
Modi's statement comes ahead of the 2015 'UN Climate Change Conference' in Paris from November 30 to December 11.
"The world is concerned about climate change. Earth's temperature should not further increase; this is the responsibility of everyone," he said in his 14th 'Mann Ki Baat' radio address to the nation.
"The best way to make sure that earth's temperature does not increase further is energy conservation.
"December 14 is 'National Energy Conservation Day'. The government is implementing a lot of schemes. The government is also offering a scheme on LED bulbs.
"I once said that street lights should be turned off on full moon days and everyone should bask in the moonlight," Modi said.
Stressing the need to promote solar energy, Modi gave an example of one Noorjahan from Kanpur.
"Noorjahan has installed a solar energy plant. By charging only Rs.100 per month, she provides solar lanterns to at least 500 houses in her locality. She recharges those lanterns with the help of solar energy. It costs just Rs.3-4 per day.
"This is an inspiration to a whole lot of people fighting against climate change.
"I thank Noorjahan for spreading light in hundreds of homes in her locality and for introducing this concept to the world," Modi said.
IANS