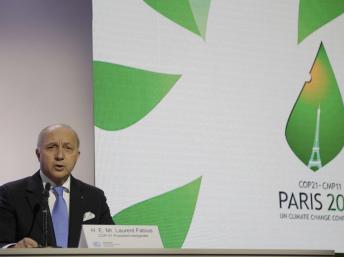 Laurent Fabius, the French Minister of Foreign Affairs, was officially elected as president of COP21 by the 1,300 delegates gathered in the plenary room "La Loire."
Fabius received the wooden mallet from his predecessor Manuel Pulgar-Vidal, president of COP20.
Addressing the gathering, the new president said reaching an agreement at the end of the conference is of utmost importance.
Commenting on the climate challenges he said the stakes are too high and the climate threat too great for the stakeholders to be content with a minimalistic agreement. In order to achieve a consensus they need to bring viewpoints together and facilitate their convergence.
Though success has not been achieved on the opening day of the conference it is within reach, he said. "It is up to us to show that we are equal to our responsibilities, so that I can say the two awaited words: mission accomplished."
image courtesy: http://www.english.rfi.fr
Rajani Baburajan
editor@greentechlead.com