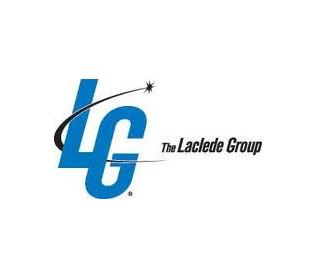 Greentech Lead America: The Laclede Group, a distributor of natural gas, has just formed partnership with Technologies Division of Siemens Industry to launch Spire natural gas fueling solutions.
Natural gas as a transportation fuel is significantly less expensive on average than equivalent gallons of gasoline or diesel. A typical transit agency can see a 30 percent reduction in fuel costs with compressed natural gas compared to diesel. That equals $12,000 savings per year per bus.
Fleet managers are attracted by the environmental benefits of the cleaner burning fuel. Natural gas vehicles provide cleaner air for our cities, communities, and families. Compared to traditional fuels like diesel, natural gas vehicles significantly reduce greenhouse gas emissions and virtually eliminate particulate emissions.  Additionally, natural gas vehicles are generally much quieter than their diesel counterparts.
"Spire will show companies and communities new ways to save money, protect our environment and create American jobs," said Mike Spotanski, senior vice president chief integration and innovation officer of The Laclede Group.
The partnership between Laclede and Siemens meets the full spectrum needs of fleet managers including: station design, build and operation as well as financing, ongoing maintenance, facility improvements, safety, billing, technical consultation, and strategic planning.
"Natural gas will play a big role in our transportation future. Laclede is an expert in natural gas with 150 years in the industry including more than 30 years of experience working specifically with natural gas vehicles," said Spotanski. "Add to that Siemens' experience with industrial technology solutions and together we can make a big difference to companies and communities."
"With the help of our teammate Laclede, Siemens is positioned to transform our highways and improve the air quality in our cities," says Clark Wiedetz, alternative and renewable energy director of Siemens.  "Siemens continues to look for new ways to support city and county infrastructure, in this case, by helping to drive the use of compressed natural gas in commercial sized vehicles across the country."
Working closely with officials from Lambert-St. Louis International Airport and the City of St. Louis toward final approval, Spire is set to launch in St. Louis later this year with a commercial/public compressed natural gas fueling station just west of the Airport.
The station will be built on approximately one acre of the Super Park Lot C facility at I-70 and Cypress Road. Open 24 hours a day, the station will initially fuel 160 fleet vehicles already on the road with capacity to accommodate a growing local and regional need. Initially this station will fuel fleets like Park Express.