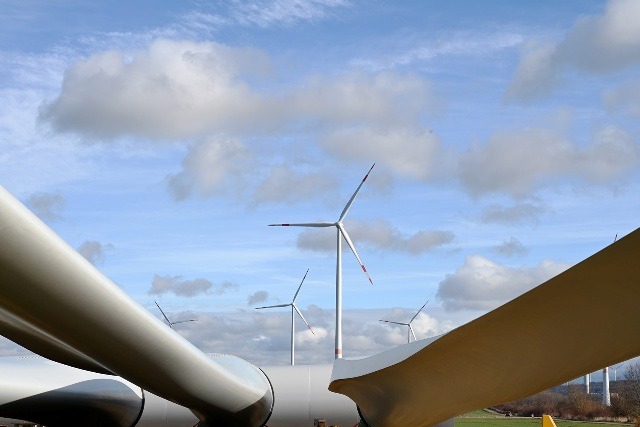 RWE and Latvenergo, a leading power supplier in the Baltic States, will develop, construct and operate offshore wind projects off the Latvian coast.
Latvia aims to increase its wind capacity from currently approximately 70 megawatts (MW) to 800 MW by 2030. Latvia plans to open the ELWIND tender, a 1 GW cross-border offshore project in collaboration with Estonia.
"The Baltic Sea wind off Latvia's shores will increase the energy independence of Latvia and neighbouring countries, and will enable the export of electricity to the growing European electricity market," Martiņs Cakste, Chairman and CEO of Latvenergo, said.
Sven Utermohlen, CEO Offshore Wind of RWE Renewables, says: "Offshore wind is key to meeting the increasing demand for renewable power in Europe, supporting local industries and creating new, future-proof jobs."
RWE is a leading global player in renewables and No. 2 worldwide in offshore wind. RWE operates 18 offshore wind farms in five countries – including Karehamn (48 MW) off the Swedish coast, the Danish offshore wind farm Rodsand 2 (207 MW, RWE share: 20 percent) and Arkona, with 385 MW one of the largest offshore wind farms in the German Baltic Sea (RWE share: 50 percent).
In addition, RWE is well advanced in the development of its 350-MW F.E.W. Baltic II wind farm off the Polish coast and is progressing with the development of the 1.6-GW Sodra Victoria project off the Swedish coast.
By 2030, RWE intends to grow its offshore wind capacity from 3 GW to 8 GW . Globally, RWE is driving an offshore wind development pipeline of 10 GW with secured offshore rights. The focus for further growth is on North America, the Asia Pacific region and attractive markets in Europe in particular – including the Baltic States.