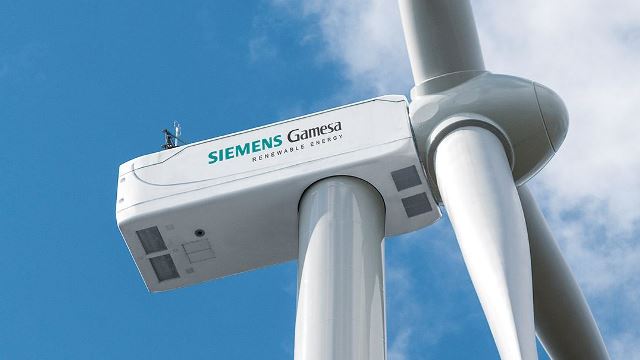 Siemens Gamesa Renewable Energy has introduced its next generation wind turbine, the SG 3.4-145, in India.
The new wind turbine is designed and optimized for wind conditions in the country, and will deliver the lowest possible Levelized Cost of Energy (LCoE).
Siemens Gamesa has commissioned the prototype of SG 3.4-145 wind turbine in the Alaiz wind farm, Spain. The 145-meter rotor diameter uses 71-meter long blades and can operate up to 3.6 MW with flexible rating strategy.
The product has been designed to comply with the global IECRE Standards and meets the Indian CEA 2019 requirements.
Siemens Gamesa, which has operated in India since 2009, has recently surpassed the 6.5 GW mark.
The wind turbine supplier has two blade factories in Nellore (Andhra Pradesh), and Halol (Gujarat), a nacelle factory in Mamandur (Chennai, Tamil Nadu), and an operations & maintenance center in Red Hills (Chennai, Tamil Nadu). It also has an R&D center in Bangalore employing over 100 engineers.
Alfonso Faubel, Siemens Gamesa Onshore CEO, said the new wind turbine is an extension of the Siemens Gamesa 3.X platform, which reached the installation milestone of more than 3GW globally.
Siemens Gamesa will manufacture 3.X platform in its facilities in India starting in early 2021. The company has upgraded the new model with the 145-meter rotor of the Siemens Gamesa 4.X platform thanks to its modularity, increasing the swept area by 41 percent and the AEP by 48 percent, compared to the previous SG 2.2-122.
"The launch of the new SG 3.4-145 wind turbine is an important element in our strategy, and we are confident that it is entering the Indian market at the right time to bring enhanced value for our customers in this competitive environment," said Navin Dewaji, CEO of Siemens Gamesa India.