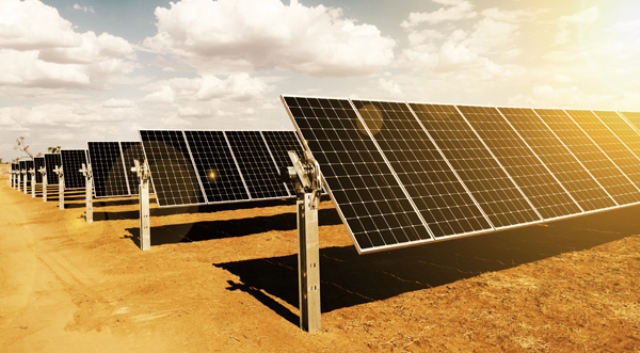 Ten early-stage companies have been named as the 2020 BNEF Pioneers. The winners are pursuing some of the most exciting opportunities in areas as diverse as advanced materials, distributed energy, industrial digitalization, intelligent mobility, metals, satellites, and energy storage.
BloombergNEF (BNEF) said an independent panel of industry experts selected ten winners from a pool of well over a hundred applicants from 24 countries.
The panel evaluated candidates against three criteria: the potential to scale the opportunity; the level of innovation of the technology or business model and the novelty each company brings to the market; and momentum as demonstrated by strong commercial development.
The 2020 BNEF Pioneers are:
US-based Boston Metal is developing an industrial-scale process to produce low-cost steel without carbon emissions.
"Boston Metal is revolutionizing the primary production of steel by replacing coal with electricity. Today, steel is responsible for over 8 percent of global CO2 emissions. Boston Metal is enabling a future where steel production is more modular, lower-cost, and free of carbon emissions," Tadeu Carneiro, CEO, Boston Metal, said.
US-based Bright Machines provides software-driven automation to help companies manufacture more products, at a higher quality and lower cost.
"We are focused on changing the economics of factory automation, improving both the agility and flexibility of manufacturing operations. Through our software-driven approach to manufacturing, we help customers build more resilient, distributed and sustainable operations," Amar Hanspal, CEO, Bright Machines, said.
US-based C3.ai is an enterprise AI software provider for accelerating digital transformation that provides platform as a service (PaaS) for developing, deploying, and operating enterprise-scale AI, predictive analytics, and internet of things (IoT) applications.
"The recent secular oil price reset makes digital transformation an existential event in the oil and gas industry. We are applying AI in new energy to achieve significant social and economic benefits for the world's leading operators, in close collaboration with Microsoft and Baker Hughes. We are developing and supporting applications that include digital oil fields, predictive maintenance, refining optimization, well productivity, and asset health," Tom Siebel, CEO, C3.ai, said.
Canada-based GHGSat uses its own satellites to monitor greenhouse gas emissions from industrial facilities worldwide.
"Satellites are in orbit now, providing global transparency on greenhouse gas emissions in near real time," Stephane Germain, CEO, GHGSat, said.
Germany-based Next Kraftwerke operates one of the largest virtual power plants globally, with more than 9,000 aggregated assets and a capacity of 7,700 MW.
"VPPs are a crucial puzzle piece to overcome these challenges by aggregating flexibility from distributed energy resources. Our VPP-SaaS NEMOCS aims at third parties to set up their own virtual power plants in order to increase the speed of the global transformation towards 100 percent renewable energy," Jochen Schwill, Co-CEO, Next Kraftwerke, said.
US-based Phase Change Solutions is a smart material science and technology company providing thermal energy management and storage solutions utilizing its proprietary BioPCM technology platform globally for the buildings, logistics, refrigeration, telecom and data sectors.
"Deploying BioPCM solutions can significantly reduce HVAC power consumption in buildings, refrigeration, telecom and data centers, as well as maintaining temperature control during the transport of temperature-sensitive items such as food and pharmaceuticals. We are proud of the proven performance of our solutions and look forward to continuing to help build a more sustainable human environment," Dr. Reyad Sawafta, Co-Founder and Chief Scientific Officer, Phase Change Solutions, said.
UK-based Plastic Energy has developed a chemical recycling technology to endlessly recycle a new range of plastic waste by converting it into recycled oils (Tacoil), enabling the creation of virgin-quality recycled plastic and the reduction in plastic waste pollution.
"We are pioneering the development of the Plastic2Plastic process through our proven chemical recycling technology and in collaboration with the value-chain. We transform traditionally difficult to recycle plastic waste into recycled oils (Tacoil) that are used as a new feedstock for the production of virgin quality recycled content," Carlos Monreal, Founder & CEO, Plastic Energy, said.
Israel-based REE has developed a completely flat, scalable and modular chassis for electric vehicles, allowing for multiple body configurations on a single platform.
"REE has developed the next-generation EV platform, which enables the future of e-mobility. Our completely flat, scalable and modular platform provides customers with full design freedom and space optimization to create the broadest range of EV and autonomous vehicles for current and future applications," Daniel Barel, CEO and Co-Founder, REE, said.
US-based Remix is a collaborative software platform for transportation decision-makers, working with 340 cities around the world to plan and envision their mobility future.
"The zipcode you're born in is the strongest predictor of your economic mobility. We're building a platform to empower cities to plan the best possible transportation systems – from public transit to safer streets to ever-increasing new modes of mobility," Tiffany Chu, CEO and Co-Founder, Remix, said.
Israel-based StoreDot has developed a new generation of lithium-ion batteries that make it possible to charge an electric vehicle (EV) in just five minutes, eliminating range and charging anxiety and helping to pave the way for mainstream adoption of EVs.
"StoreDot's ultra-fast charging (UFC) technology is set to overcome two of the biggest barriers to mainstream adoption of electric vehicles – range and charging anxiety. StoreDot's Flashbattery technology makes it possible to fully charge an electric vehicle in five minutes and enables drivers to travel over 400 kilometers on a single charge," Doron Myersdorf, CEO, StoreDot.