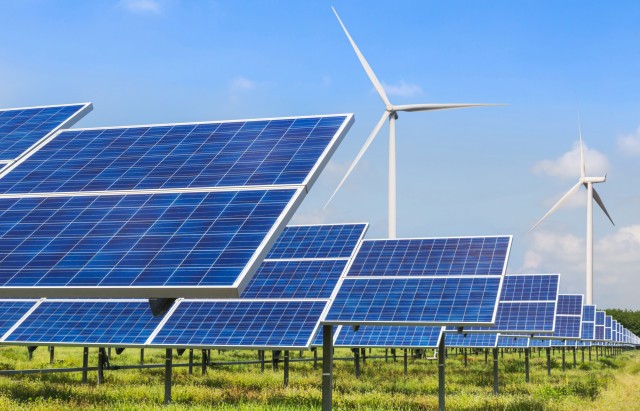 TC Energy is planning to make huge investment to lower emissions by switching to renewable energy to run its huge network of U.S. and Canadian oil and gas pipelines, Reuters reported.
Calgary-based TC Energy ships oil and gas through nearly 100,000 kilometres (62,140 miles) of pipelines.
"We started with our liquids pipeline and it gives us really a lot of confidence that we'll be able to pivot quickly to our natural gas pipeline business both in the U.S. and in Canada," Corey Hessen, TC Energy's president of power and storage, told Reuters.
TC's decision to power pipelines with wind and solar, instead of natural gas, is similar to smaller-scale plans by rival Enbridge and would go some way toward meeting investor demands to improve its environmental performance.
The project is the best near-term opportunity for TC to play a part in the energy transition, he said.
Canada's rising carbon price could add a significant expense to TC Energy's costs if it fails to reduce its emissions. Canada has pledged to cut emissions 40-45 percent from 2005 levels by 2030 and will hike the price of carbon from C$40 a ton currently to C$170 a ton by 2030. It also charges industrial carbon emitters like TC under an output-based pricing system.
The company incurred C$69 million ($54.9 million) in expenses under existing carbon pricing programs in 2019, up from C$62 million in 2018, according to its latest sustainability report.
Francois Poirier earlier said he wants to use TC's power and storage division, which includes renewable energy and which he used to oversee, to grow and diversify the company while also lowering emissions.
It would take 5 to 7 GW to power the entire U.S. and Canadian pipeline network, he estimated. That compares with total installed wind power capacity in the United States of 118 GW, according to the U.S. Energy Information Administration.
BMO Capital Markets estimated in a note to clients that securing 620 megawatts of wind power would cost around $1 billion in capital investment, which implies the cost of converting TC's whole U.S. and Canadian network would run to several billion dollars.
TC is also looking at developing two hydro-pumped storage projects in Ontario and Alberta to generate new revenue. The projects involve pumping water between reservoirs at different elevations to produce electricity.