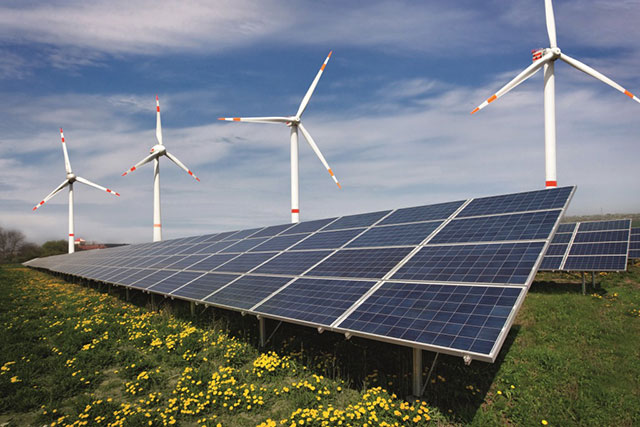 Solar and wind industries dominate power generation capacity additions as projections for investment reach $2.20 trillion by 2021, a Frost & Sullivan report said.
Frost & Sullivan, a leading research firm, said the decline in capital cost of solar and wind, increase in battery energy storage adoption, disruptive start-ups contributing to competition, and increases in mergers and acquisitions will drive growth opportunities.
Global solar photovoltaics (PV) capacity surpassed nuclear capacity in early 2017, driven by high investment levels. The analysis indicates that this growth will continue through 2020 as solar PV is likely to surpass wind capacity, making solar the fourth largest generation type followed by coal, gas and hydro.
"Organizations must start embracing business models that enhance operational and process efficiency while reducing costs. Adopting disruptive digital solutions that focus on consumer needs will bring the organization closer to technological and efficiency transformation," said Vasanth Krishnan, Energy & Environment Analyst at Frost & Sullivan.
$2.20 trillion in capital investment will be devoted to generation capacity additions for the period 2017 to 2021 driven mainly by renewable energies.
The report said residential battery storage market will be the fastest growing in 2018 driven largely by the surge in the behind-the-meter residential deployments in the US, Germany, and Australia.
Organizations will be investing over $400 billion annually in generation capacity additions for the period 2017 to 2021 driven mainly by renewable energies, solar and wind.
The report said renewable energies will be accounting for $603.4 billion investment for the period 2017 to 2021. The solar and wind sectors will see investment of $553.7 billion. The report did not reveal specific investment for solar and wind sectors.
The energy transition is proving to be costly for other sources of generation, and there is little evidence of an improvement in the short term.