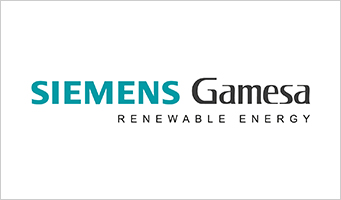 Siemens Gamesa announced it has won India's first large commercial level renewable hybrid project from one of the leading Independent Power Producers in the country.
The WiSH (Wind Solar Hybrid) project constitutes the hybridization of an existing 50 MW wind farm with 28.8 MW solar power plant to be executed in the state of Karnataka.
Under the contract, Siemens Gamesa will provide a complete turnkey EPC solution that includes engineering & design of the solar farm, supply of inverters, erection and commissioning of the 28.8MW photovoltaic solar farm in hybrid with the existing Wind farm.
The project is expected to be commissioned by the end of 2017.
"This is a very important milestone for our young organization. As the first large commercial level hybrid project in the country, we are proud to have initiated this new phase of renewable energy which ensures optimal harnessing of both Wind and Solar energy technologies. This integrated approach will certainly place renewable energy in a new light thus ensuring maximum advantage for its investors." said  Ramesh Kymal, chairman and managing director, Siemens Gamesa India.
With the potential of Hybrid at approx.15GW in India, it will be the perfect Techno-Commercial solution for ensuring the best optimal outcome of renewable energy systems, said K.V.Sajay, executive vice president, Solar Business unit, Siemens Gamesa India.
"We are seeing growing interest among the customers in adopting this form of integrated renewable energy system to complement their energy needs. This trend is certainly boosting our confidence as we are seen as a trusted energy partner for their end to end energy solutions," Sajay added.
editor@greentechlead.com