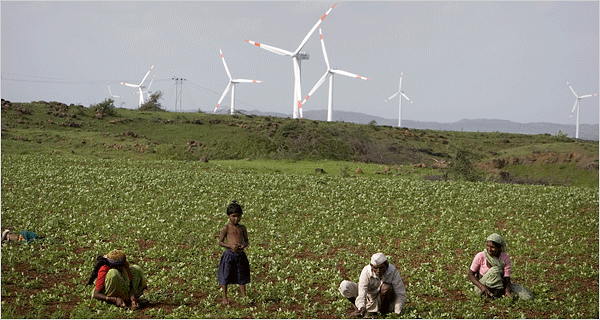 Planning Commission expert group today said India will have to invest USD 834 billion in the next twenty years to reduce emission intensity to gross domestic product by 42 percent over 2007 levels, PTI reported.
Huge investments in low carbon strategy would have little impact on economic growth, said Kirit Parikh, a former member of the Planning Commission (Energy) and head of the expert group.
The massive change in the energy mix by 2030 will result in lower demand of coal at 1,278 million tons from estimated 1,568 million tons. The report said the measure would help in reducing demand for crude oil to 330 million tons from an estimated 406 million tons by 2030.
However, it says that the low carbon emission strategy would increase the consumption of gas in energy mix and its consumption would be increase from 187 bcm to 208 bcm.
Under the low carbon energy mix, the installed capacities of wind and solar power need to increase to 118 GW and 110 GW respectively by 2030.
Kirit said Indian economy is expected to grow at a rate of 7.03 percent per annum till 2030 and with the investment of USD 834 billion over two decades on low carbon strategy, it would growth at 6.87 per cent every year. This investment of USD 834 billion at 2011 prices would result in reduced resources for other sectors which could in turn affect the GDP growth rate.
India should aim that at least one third of power generation by 2030 be fossil-fuel free. Renewable energy sources should be encouraged, the report said.
Government of India needs to allocate more resources to the Green India Mission to enhance the stock of growing forests, and to improve provisioning of ecosystem goods and services in the country, the report said.
editor@greentechlead.com