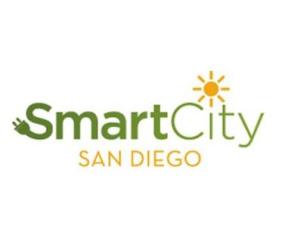 Greentech Lead America: Smart City San Diego,
collaboration among San Diego Gas & Electric (SDG&E), City of
San Diego, GE, UC San Diego and CleanTECH San Diego, has
partnered with San Diego Zoo, to install a solar photovoltaic canopy that
will charge electric vehicles (EV) in the Zoo parking lot.
The collaboration is formed to drive projects forward
that improve the region's energy independence, reduce greenhouse gas emissions
and assert San Diego as a clean energy leader.
The project will incorporate 10 solar canopies producing
90 kilowatts (kW) of electricity, as well as five EV charging stations.
Using new battery technology, a 100-kW energy storage system will be charged by
the solar canopies and used to offset power demands on the grid to charge the
vehicles. When the battery is full, the excess solar energy that is
generated will be put onto the electric grid to improve reliability and benefit
the surrounding community.
Located at the iconic San Diego Zoo in the heart of the
city's world-renowned Balboa Park, the Solar-to-EV project will serve as a new
energy infrastructure blueprint that can be replicated throughout the region
and beyond.
"The Smart City San Diego Solar-to-EV project is a
prime example of what can be achieved by combining the talent, resources and
commitment of a diverse group of public and private sector organizations,"
said Mayor Jerry Sanders, City of San Diego. "Housed at the San
Diego Zoo, one of our region's most celebrated landmarks, this project will
further demonstrate our clean energy leadership to the rest of the world."
The solar project will harness energy from the sun to
directly charge plug-in electric vehicles (PEVs), store solar power for future
use and provide renewable energy to the surrounding community.
"Experts say that by 2020 we could see more than
200,000 plug-in EVs in our region," said Jim Avery, senior vice
president of power supply for SDG&E. "The Zoo has been
forward-thinking about creating a sustainable future for our children to enjoy,
so collaborating on this solar project was a natural fit."
The project will be owned and managed by SDG&E's
Sustainable Communities Program, which promotes local solar installations and
green building design and construction throughout the region.