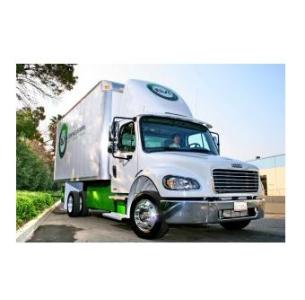 By Greentech Lead Team: Electric Vehicles International (EVI), a provider of zero
emission electric vehicles, has opened its new office in Southfield, Michigan.
The Michigan office will support EVI's national marketing and sales
efforts.
EVI has been working on expanding
the company's national reach. The opening of the Michigan office will
allow EVI to better service our customers in the United States.
EVI has also increased manufacturing
capabilities at our headquarters in Stockton, California. Its plant
improvements in California will help EVI modernize its electric vehicle
manufacturing process, increase our production capacity and provide additional
jobs.
The California expansion includes an
addition of 30,000 square feet to its plant as well as installation of new
equipment. This expansion will allow EVI to maximize production of core
electric vehicles.
"EVI is excited about
establishing a Michigan office and sees this as the next crucial step in
broadening our footprint. Michigan is the core of the automotive industry and
we look forward to partnering with key companies as EVI grows," said Frank
Jenkins, vice president of Sales and Marketing, EVI.

EVI's vehicles are manufactured with
the most efficient electric motors and the safest, longest-lasting batteries,
seamlessly integrated into tough American-built chassis relied upon by fleet
operators throughout the nation and the world.