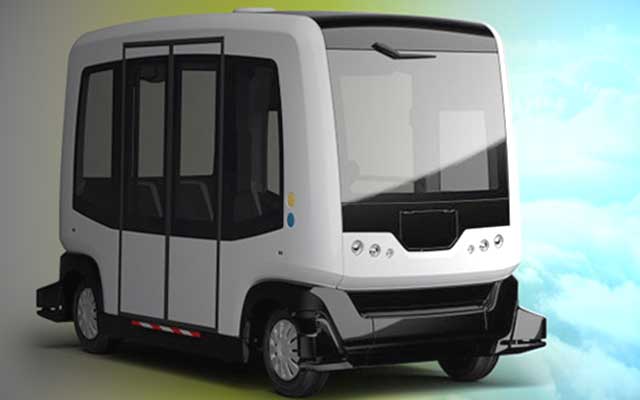 The Netherlands has received its first lot of self-driving electric vehicles for public transport.
The electric shuttle named "WEpod", The Telegraph reports, will take passengers between the Wageningen and Ede, towns in the province of Gelderland, beginning November.
Unlike existing autonomous public transportation elsewhere in the world, WEpods will drive on regular roads amid traffic. Systems such as the ParkShuttle bus in Rotterdam, the Heathrow Pod in London and the LUTZ Pathfinder in Milton Keynes, depend on special single trajectory lanes or automobiles-free areas to operate.
In the early phase of testing, the vehicles won't be run in challenging conditions such as in rush hour traffic, at night or in bad weather.
The vehicle will be continuously monitored from a control room to ensure safety of the passengers. The vehicles are able to carry six persons at maximum speed of 25 kilometers per hour.
Joris Ijsselmuiden, a researcher at Wageningen University which is testing the pods, has told The Telegraph that the vehicles will be equipped with multiple cameras to map landmarks, which can be used as an alternative navigation tool when GPS accuracy is masked by obstacles such as trees.
According to the report, the scientists have enabled booking rides on WEpods by the use of an app. It allows passengers to reserve a seat and specify their starting points and their destinations. Vehicles are expected to select their itineraries independently.
EasyMile, the French vehicle manufacturer and robotic specialist is developing the technology for Citymobil2, an EU-funded project looking at automated road transport systems across urban Europe.
Previously the technology was deployed in Vantaa, Finland, and Lausanne (EPFL university campus), Switzerland, and successfully transported 19,000 passengers.
In its test phase, WEpods will be taking fixed routes. But they are expected to expand to more routes and regions in The Netherlands from next May.
Ajith Kumar S
editor@greentechlead.com