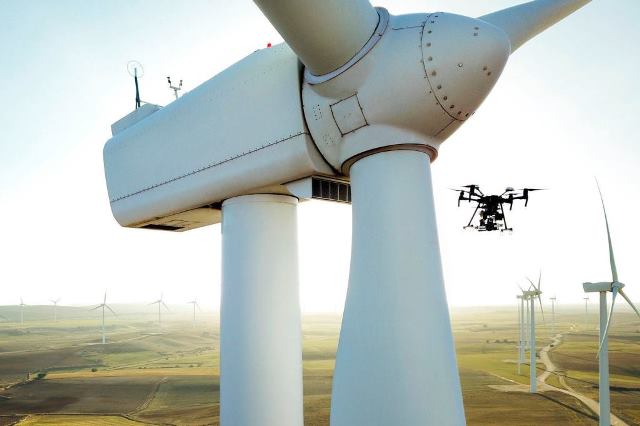 Sulzer & Schmid Laboratories, a Swiss technology company, has launched drones as a new inspection platform for the inspection of wind turbine rotor blades.
Sulzer Schmid's 3DX HD product – based on DJI M-210 drone — delivers autonomous drone inspections at a significantly lower cost compared to its existing 3DX Ultra-HD product based on the DJI's M-600 drone.
Tom Sulzer, co-founder of Sulzer Schmid, said: "Our drone inspections are automated and therefore immune to human error, repeatable and consistent in quality while covering 100 percent of the blade."
Sulzer & Schmid will be targeting wind turbine OEMs, wind asset owners and O&M service providers. Wind companies can conduct critical inspections such as end-of-warranty or change of ownership, etc.
The new 3DX HD product has more inspection capacity with better deployment. It offers all the key benefits of autonomous inspection flights, while improving inspection efficiency, handling and deployment during field operations. The compact size will support engineers at wind companies to check-in as regular luggage for air travel and deploy easily on CTV ships for offshore wind inspections.