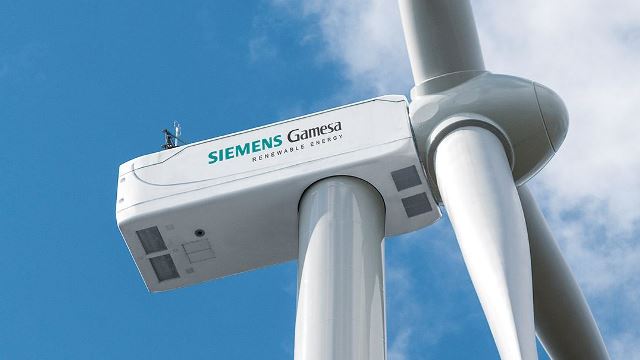 Siemens Gamesa announced an extension of the original contract term for servicing the 714 MW East Anglia ONE wind power plant, from five to 15 years with customers ScottishPower Renewables and Bilbao Offshore Holdings.
The deal, among the biggest in Siemens Gamesa's Service business unit's history, comes just one year after the commissioning of the final of the 102 SWT-7.0-154 turbines. All 306 of the 75-meter-long wind turbine blades for East Anglia ONE came exclusively from the company's Hull factory on Humberside.
The wind power plant is situated 43 km off the coast of Suffolk, England, and was completed in July 2020.
The original development created around 800 jobs for the region, while this contract extension will secure local jobs in the former fishing industry region well into the 2030s. The contract is to service and maintain East Anglia ONE includes provision of offshore logistics and jack-up vessels.
ScottishPower Renewables is part of the Iberdrola Group – one of the world's largest integrated utility companies and a world leader in wind energy.
Victor Rey Romero, Iberdrola's Offshore O&M Director, said: "This extension reflects the positive partnership working between ScottishPower and Siemens Gamesa following the completion of East Anglia ONE last year.
"This award reinforces our focus on being the Offshore Service market leader, by adding such a significant wind power plant to our existing portfolio of 12 GW of maintained offshore turbines," Juan Gutierrez, Service CEO at Siemens Gamesa, said.