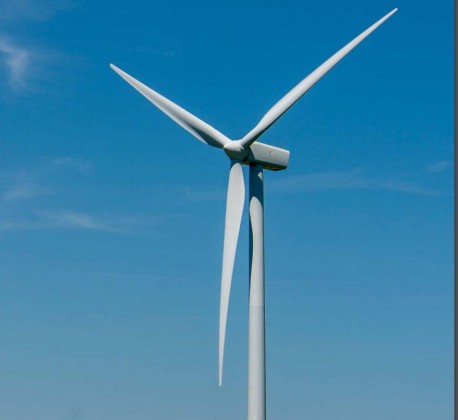 The North American wind energy market is aging—the majority of installed wind-turbine equipment averages more than five years in age, and operations and maintenance (O&M) expenses cost the industry $3 billion to $4 billion annually, says a new study from IHS Markit.
IHS Markit estimates total O&M spending for the wind energy sector will exceed $40 billion, cumulatively, from 2015 to 2025. This will also create new job opportunities for wind energy technicians.
Currently, more than 50,000 utility-scale wind turbines comprising nearly 100,000 megawatts of generating capacity are installed in 42 U.S. states and 12 Canadian provinces and territories, with an average age of six years.
By the year 2030, IHS Markit expects those numbers to increase significantly. More than 70,000 wind turbines will generate more than 150,000 MW of power in the U.S. and Canada.
"The age of that capacity in 2030 will make the O&M business very lucrative, which is why so many players are expanding into this sector of the business," Siavelis said.
"We see new entrants from across the value chain competing for wind O&M service agreements. Original equipment manufacturers (OEMs) including Suzlon, Siemens Gamesa, MHI and Vestas are becoming more active in offering to service turbines manufactured by other OEMs, for example," Siavelis added.
O&M costs are lowest in the first year of operation, but only slightly. During the first 10 years of a wind turbine's operations, costs average between $42,000 and $48,000 per MW, IHS Markit said. There is, however, a great range of costs from project to project, with age, location, and O&M strategy all being important factors.
As projects continue to age, direct O&M costs (that is, the direct cost of actually maintaining the turbines) increase while indirect costs (e.g., general site administration and other business services) remain steady or even decline, leading to mostly stable total costs on net.
However, Cohen said a wide variation in costs exists for wind projects depending on size of the installation, equipment used, and whether maintenance costs are managed by the OEMs, by independent service providers (ISPs), or by operators themselves.
The median O&M cost for a project with a full-wrap warranty was slightly more than $48,000 per MW per year in 2016. After the warranty period, the median costs for projects maintained by OEMs and ISPs were nearly the same, while the median cost for projects moved in-house was 19 percent lower.
editor@greentechlead.com